The Advantages of Invoice Mailing Apps for QuickBooks Online Users
---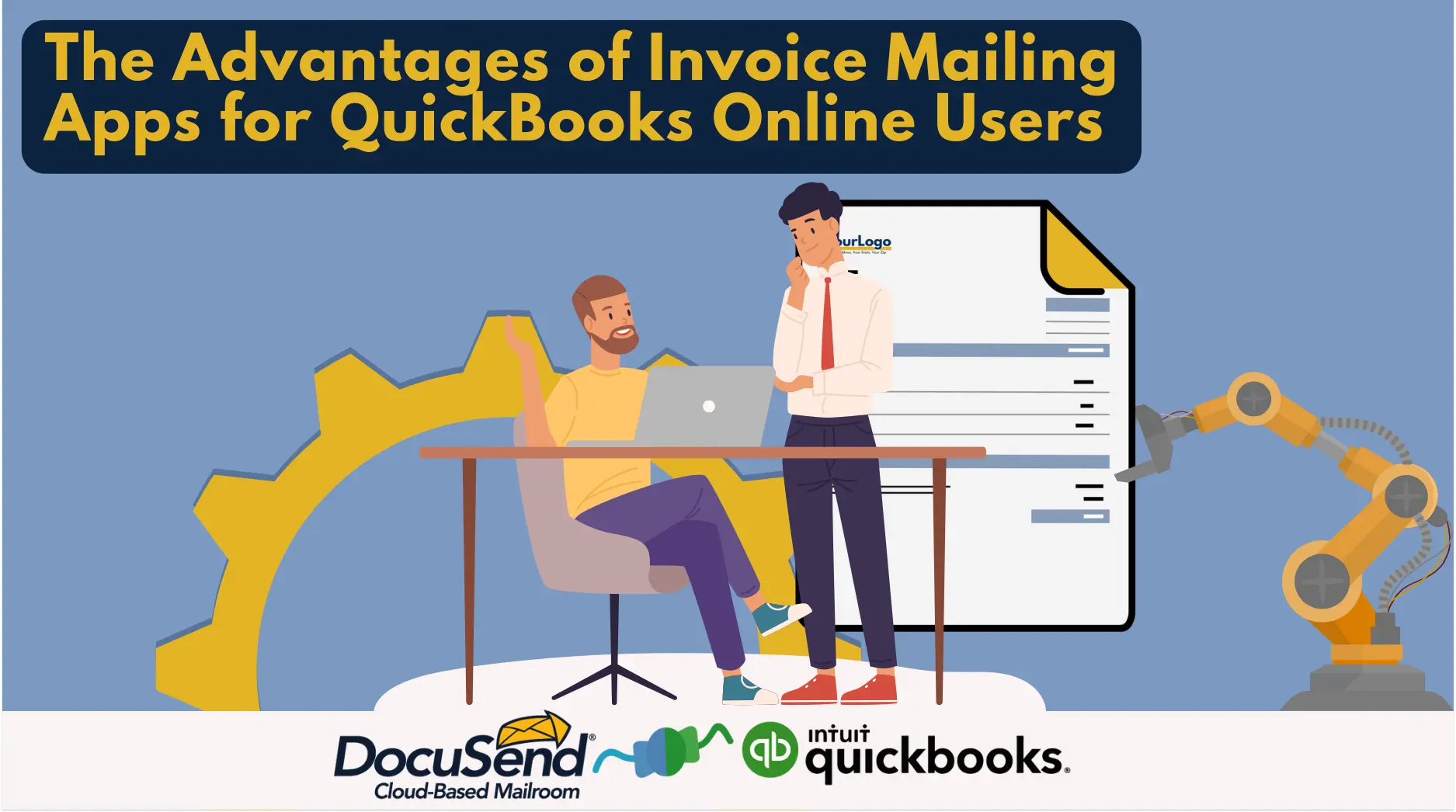 Why should small business owners consider an invoice mailing application? The primary reason is simple: As a small business owner, you cannot do everything on your own. To run your company successfully, it's essential to outsource, delegate, or automate specific tasks, particularly those that are repetitive and don't require your management expertise.
Invoicing is vital for any business owner who wants to get paid, and printing and mailing bills is a monotonous, time-consuming burden that can't be ignored.
But the good news is, it's also a simple, repetitive task that can be done using an app. Rather than spend your time on this function, you can automate it—freeing you to focus on other competencies for business growth and strategy.
Here are a few of the advantages of using an app to mail your invoices:
An app can free up some of your time. Consider an app like DocuSend for QuickBooks Online. Once you launch this app from the Intuit app store, you simply upload your company logo, select the date range, filter the invoices you want to mail, and select your template. Once your unpaid invoices are loaded, select plain or perforated paper, and options like color and remittance envelope. Your invoices go out to be mailed in minutes, not hours, allowing you, the business owner, to do all the other important things like sales, marketing, staff training, and product development.
The use of an invoice distribution app ensures a precise level of consistency, which in turn promotes customer loyalty. When it comes to billing, nobody likes surprises, least of all your clients. An invoice app helps ensure that you can generate invoices in a timely and efficient manner—without missing one, double-invoicing, or invoicing late.
A QuickBooks Online invoice app provides a professional document which lends credibility to your business. Using the DocuSend app ensures a certain level of accuracy. The app includes four templates to choose from, plus you receive access to an Image Bank six-month archive and activity reports that keep track of your mailed invoices and prevent you from undue slip-ups.
When you invoice with the DocuSend app, it allows for a high degree of nimbleness, since it is cloud-based. You can invoice on the go, from your phone or tablet, and then follow up on your PC back at the office.
It all comes down to automation. Invoicing is a mandate for business owners who expect prompt payment. Instead of devoting countless hours for printing and mailing your invoices, liberate yourself from manual invoicing and stop drowning in paperwork, all while knowing that it's getting done efficiently.
If you are not a QuickBooks Online user, just visit www.docusend.biz and upload your files directly—it's like having your own mailroom in the cloud.