DocuSend is happy to announce a new feature for our users that allows you to more easily modify a file by uploading an additional text file. It is implemented in the QuickBooks, FreshBooks, and DocuSend online apps. The text file helps to modify the distribution options without having to manually select changes for each individual document in your upload file.
Using the TXT feature allows you to automatically remove files based on addressee name or switch the distribution options from US mail to email or certified delivery right after you upload the txt file. It eliminates the manual process of having to go in and change individual records or deleting your complete file and re-uploading a revised file.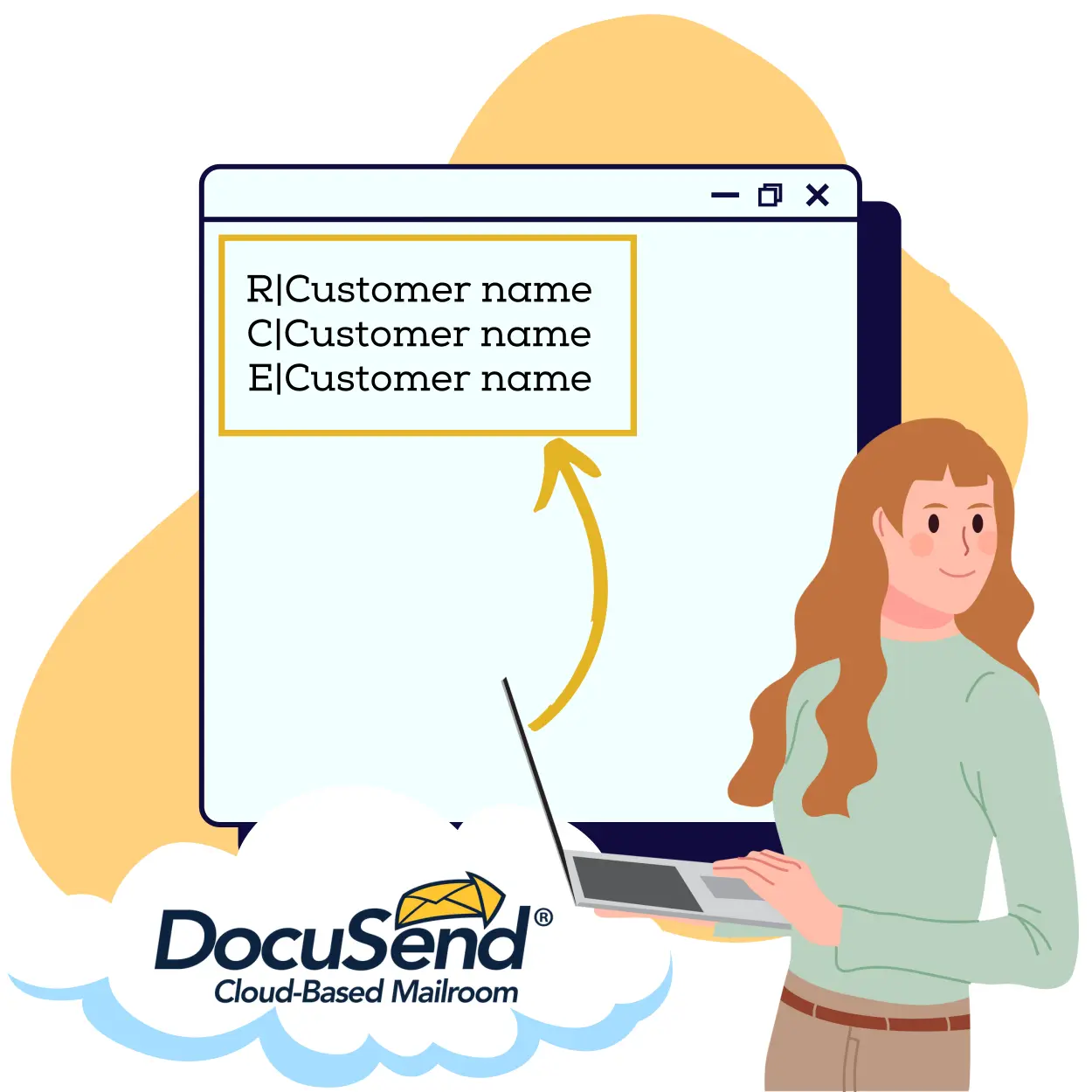 How it works

On your computer, create a simple txt document following this format:

R|Customer name
C|Customer name
E|Customer name
Details
R=Reject; C=Certified; E=Email. R stands for "rejected" and enables you to automatically reject the documents being sent to a specific addressee. C stands for Certified option, and E for the Email option, which means the mail status of the documents to this particular customer will switch from US mail to certified, or to email.
After the upload, find the button "Modify File" in the review section. It appears only when you have 100 documents or more in your upload file. Clicking on "Modify File," you can upload your prepared text file, and the program automatically applies the changes to your files.
If you applied the Modify File to remove some documents, you cannot upload an additional TXT file or make changes to the already "Rejected" lines. However, you could go into Review Individual documents and make other modifications there.
Our DocuSend, QuickBooks, and FreshBooks users who send more than a hundred invoices or other documents will appreciate this feature, as it is aimed at making your mailing process even faster and allows you to make modifications more easily.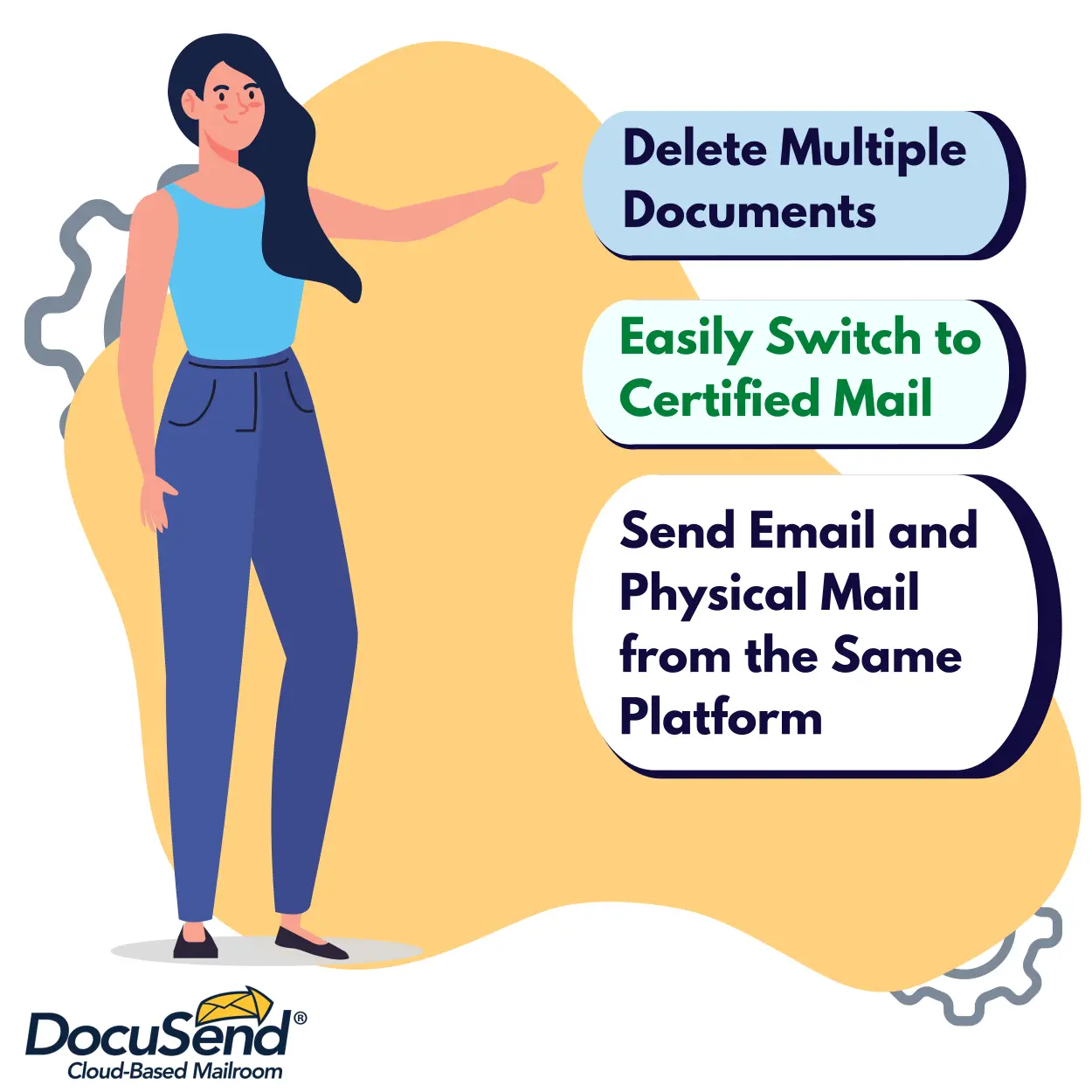 Examples of when you might want to use the Modify File feature:
You uploaded a file of invoices and then received a batch of payments. Instead of deleting individual files before we mail them to you, you can upload a TXT file that will delete multiple documents without having to do it one by one.
You won't be able to remove your "Do Not Mail" customers from your database file. Instead of deleting them one by one from your DocuSend file, just add the "Do Not Mail" records to a TXT file and we'll delete them for you.
You want to send some customers a certified document. Simply upload a TXT file of those customers and we will switch from first-class mail to certified (if all are getting certified you can simply click Apply Certified to all in Review Individual documents).
You forgot to include the email address in the recipient mailing address for some customers. Just upload a TXT file with that information and we'll suppress the printing of the paper document and send it via email instead.
Your accounting or billing system doesn't let you delete records in your file. So simply tell us in a TXT file which documents you don't want us to mail.