How Cost-Effective Is Printing Invoices in Color?
Updated by Nataliia Popova
---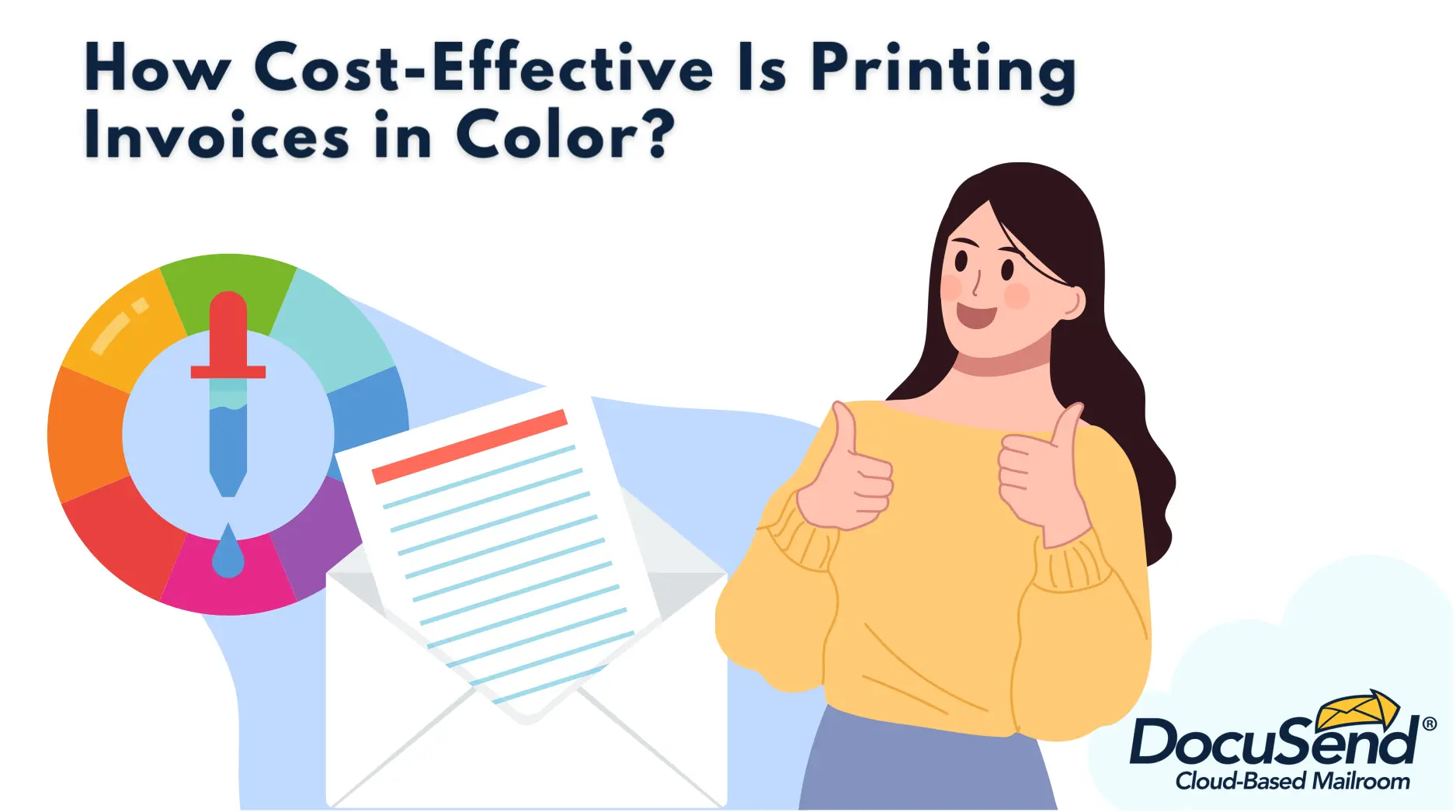 In the not-too-distant past, color statement printing may have been too expensive or seemed too complicated for many businesses to consider. Full-color mailings were time-consuming to produce and, for many small to midsize companies, financially out of reach. They added several additional steps to the production process that ultimately inflated the cost per piece.
Times Have Changed
Advances in printing technology have made color the preferred option for businesses that want to develop a more engaging customer experience.
By incorporating vibrant, personalized messaging in each statement, invoice and notice you send, you're able to turn a once rudimentary engagement—sending transactional mail—into a chance to earn customer trust and deliver value. You can even unlock new revenue opportunities through adding targeted cross-sell or upsell offers directly on statements.
Eye-catching color on your invoices is effective for making important elements jump off the page. For instance: a color logo helps the document "pop" when seen through the DocuSend envelope window, and bright color highlights important words like "past due" or "renewal notice." Color is a powerful tool in marketing, and much research has already been done on the effects that various colors can have when used in your invoices, statements or marketing materials.
Color and Psychology
A business can talk about itself and its values through the design of the invoices or marketing materials it sends to customers and can give exactly the impression it wants. Consider color psychology when choosing which hues to use.
For example, blue is associated with calmness, constancy and reliability. It is used by political parties around the world, as well as large national companies. Small businesses can use this color if they want to present their business as trustworthy and stable. Green will be associated with prosperity, eco-friendly values, confidence and financial well-being, and yellow with a positive way of thinking, lightness and an optimistic outlook on the future.
Some authors recommend trying colors that are rarely used by businesses, like turquoise or violet, for their attention-grabbing effect for your important wordings and the ability to tell you apart from competitors. Read more tips for designing your invoice.
However, there is no simple list of "right" and "wrong" colors for bills and other documents. Some of them, like yellow or brown, are considered less attractive, but much also depends on the design, the selected shade, and the connection of color with the information or thought that it conveys. Each color has its own unique energy, and perhaps some less popular color is perfect for the character of your company. For example, for a country restaurant or holiday hotel, brown combined with the right graphic elements will symbolize wood, warmth, traditional family time, and unity with nature.
Also, be aware that the same color acts differently in combination with others. Light blue combined with white or gray is associated with something cool, but combined with bright colors it gives a different impression. For the harmony of visual elements, contrast is very important—pair a light color with a darker one, or put a combination of warm colors with a cool one to create balance.
There is also an opinion that our brain works in such a way that it subconsciously perceives bright colors as fruits. This is a mechanism that has developed over thousands of years, which is why the attention-grabbing effect of color is so strong. Your customers can forget the exact name of your brand, but they will remember the color of your logo or the distinctive design of your company for a long time.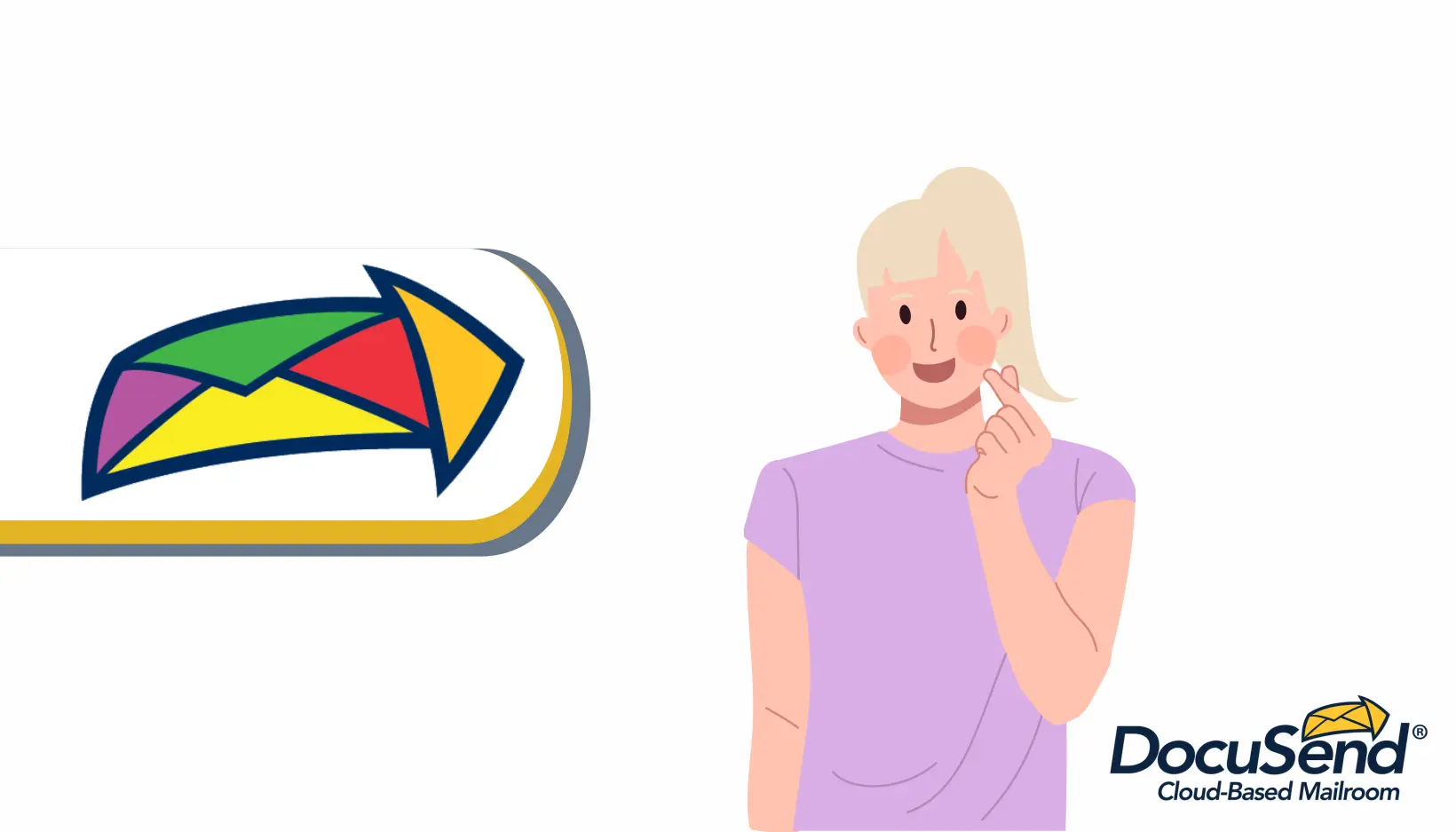 Stick to One Color Scheme
It's important to keep one corporate style, whether it is in printed materials, online ads (both graphics and videos), the design of your website, or the color elements on your invoices. For all your tools of visual presentation, keep colors that match your corporate logo and carry them throughout your advertising. Doing so, you become more memorable for the clients. In the modern world, our brain is overloaded with information and is trained to filter out most of it. There is not much chance it will build associations between your company and each new design you use. Keeping to one clearly defined style and color scheme is the best possible way to increase recognition. This is especially beneficial if a company has a few business lines. Customers that already trust you will more likely pay attention to your other products or services if they recognize your company's distinctive design and colors.
Color Is Cost-Efficient
Today's digital inkjet printers are optimized for speed, maximum throughput, and higher print quality.
As a result, the cost of printing in digital color is a fraction of what it was more than a decade ago. That only stands to improve as high-speed, continuous-feed inkjet color printers become more sophisticated and efficient.
At DocuSend, we pass that efficiency on to you, our customers, giving you a low-cost full-color solution for invoices, statements and add-on flyers or announcements.
High-Quality Color Printing and Mailing Solution for Your Documents
It is easy to get your documents and marketing materials printed in color and distributed via USPS for you. Just upload your mailings as PDFs to the DocuSend online mailroom and select the Color option in the specifications. Upload generic flyers, and they will be automatically added to each document you send and inserted as the last page(s) in each envelope. DocuSend is flexible: you can choose to print your main document as black and white and your flyer in color, or vice versa. For generic marketing mail distribution, sign in to your personal account and upload a template and a CSV file with mailing addresses. It is a time- and cost-saving way to advertise your business. The DocuSend print-to-mail solution is designed especially for small and medium businesses and doesn't require contracts, monthly minimums or software to install. It becomes your mailroom in the cloud.
The evolution of printing technologies has made colorful mailings affordable for everyone. Reasonable pricing, high quality and the speed of automated processes are compelling arguments for adding color to your business communications.