Printing and Mailing Invoices from FreshBooks
DocuSend is a convenient service for printing and mailing your invoices, aimed to help small businesses to get rid of time consuming and tiring manual work. Instead of stuffing envelopes, spend your time and effort on more important tasks. Upload any number of documents in less than 2 minutes, and they will be printed, folded, inserted into envelopes and sent for you, for about half the price of mailing yourself. Your documents will be delivered via USPS according to First Class automation standards, which speeds up delivery compared to using stamps. DocuSend is a pay-as-you-go service to be used only when you need it, without any minimums, contracts, or setup charges.
How DocuSend Works with FreshBooks
Connect your account with the DocuSend app to get access to your own mailroom and all the features DocuSend provides.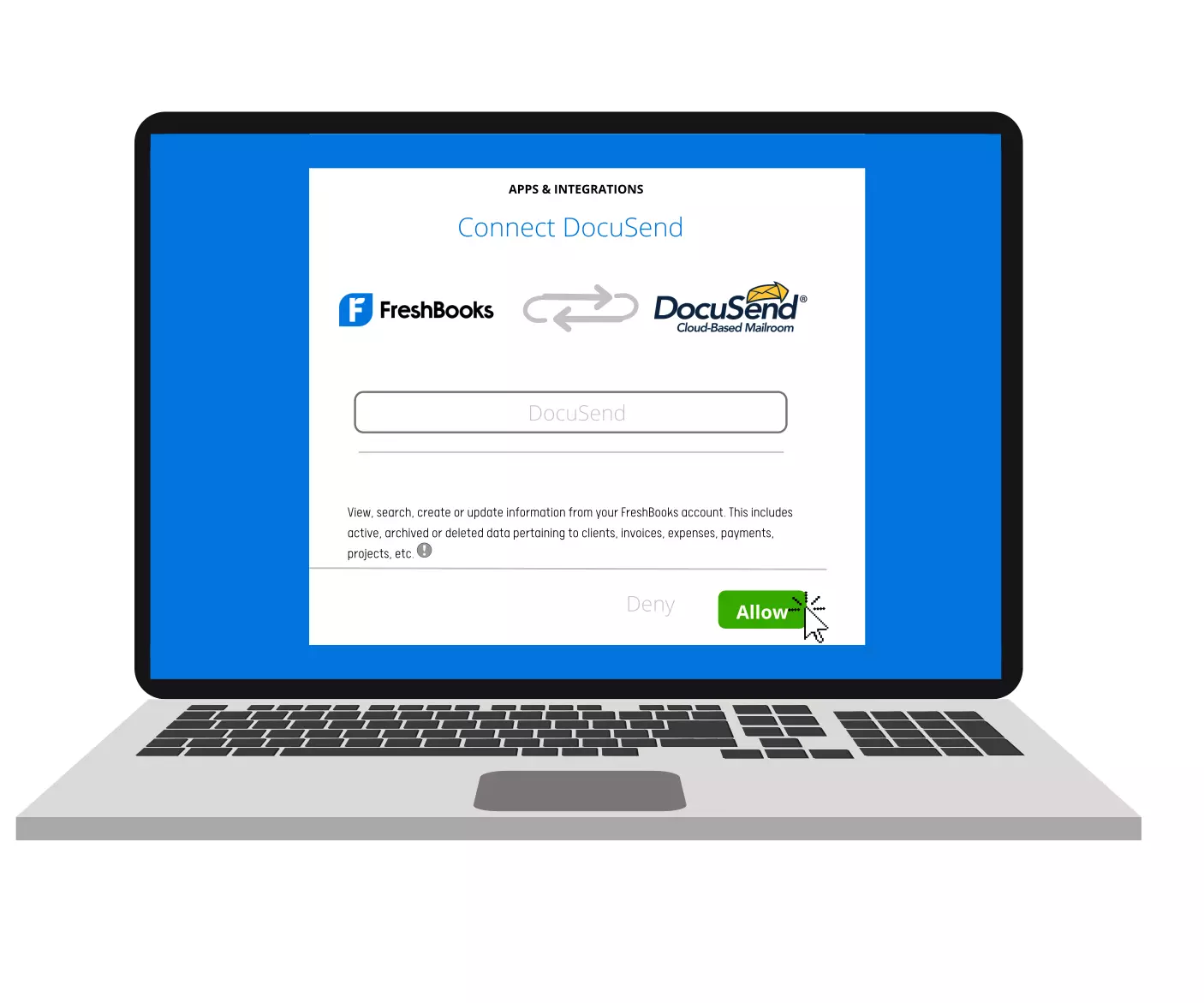 Track your mailing activity for the last 6 months in our free Report Portal. Easily review the images of your sent documents using Image Bank. Be sure you haven't missed any important documents.
Use the advantages of color printing, add flyers and inserts to your documents, or select two-sided printing to cut expenses.
The Mail Trail service detects the date your mail entered the postal system and tracks its way to the zip code of the final postal facility.
The uploading process consists of a few simple steps, and will surely save time and money off of printing and mailing yourself