Get Invoices Paid Quicker
Authored by: Jim Stewart, Founder DocuSend, powered by MTI.
Last Modified: January 18, 2021
---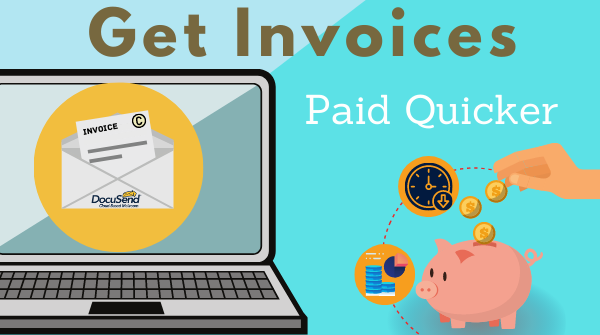 Smart small business owners keep an eye on the pulse of their company by constantly monitoring cash flow statements.
But as critical as it is to watch cash flow numbers, there is a problem it doesn't solve:
Cash flow suffers because payment terms don't start until the invoice is sent.
The complexity of running a small business can make it difficult to send invoices as soon as the work is completed. The result is that many businesses still bill monthly. But if you complete a billable project the first week of the month and bill at the end of the month, a 30-day net term can turn into getting paid in 60 days!
Many businesses send invoices by mail because it's their client's preferred method of receiving them. A January 2019 article from consumer-action.org states:
In a recent online survey conducted by Consumer Action, the vast majority of respondents noted that they prefer to receive all types of bills by mail—even when they opt to pay the bill online. Depending on the account category, 45-74 percent of respondents said that they choose paper over electronic notifications for insurance, utilities, medical, mortgages, credit cards and property taxes.
Even if you bill weekly just so you don't fall too far behind, preparing a batch of invoices for mailing can take hours of going through the wearisome process of printing them, folding them and stuffing envelopes.
DocuSend's cloud-based print-to-mail service not only takes this tedious task off your hands, it also improves cash flow by making it practical to send invoices when the work is completed or the products are delivered.
Here are a few reasons why:
There are no minimum charges or setup fees. It will cost the same unit price ($1.07 for a one-page basic invoice) as it will to print and mail 500.
It takes two minutes to upload a file. No more printing, folding, stuffing and applying postage. Two minutes and you're done.
It works with any accounting software, and you can upload from your office or phone as soon as the job is done.
We automate your mail for faster delivery.


So, get paid faster and put an end to the "billing cycle."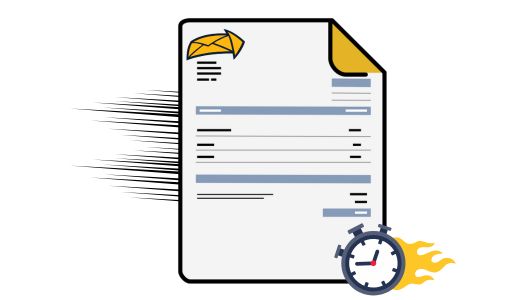 There are other advantages to your company's bottom line as well. Using our cloud-based mailroom means:
No more running to the Post Office
Reduced need for paper, envelope and stamp inventory
No leasing and maintenance contracts for mailing equipment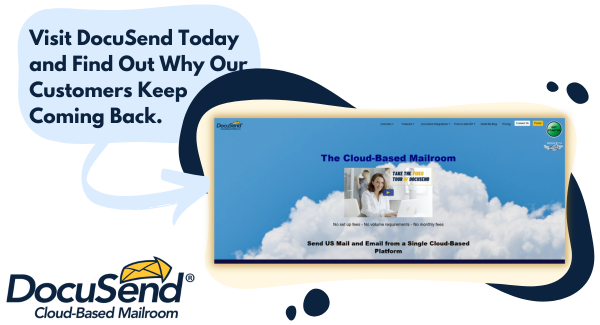 One last thing. When I receive an invoice from one of my vendors a week or two after the service is performed, I can't help but wonder how efficient the company I am dealing with really is. It's true that not everyone may feel that way, but from one small business owner to another, why take the chance?