Want to Bring More People to Your Business's Website? Treat It Like Your Pet!
Authored by: Katherine Monestel, DocuSend, powered by MTI.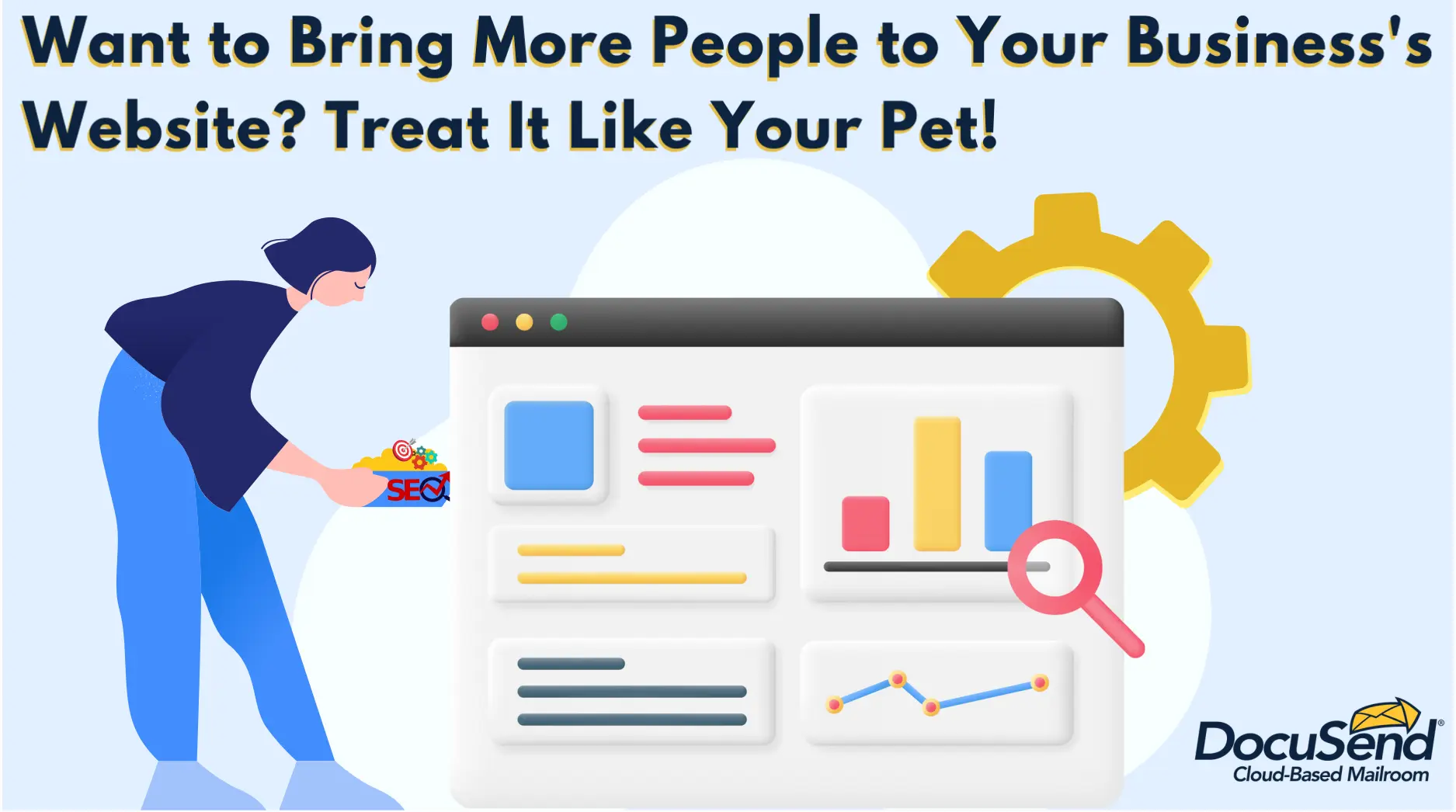 Is your website in a zombie state? Or is it evolving and growing like a living creature, as it should? To consistently attract visitors and potential customers, be sure to nurture your website regularly—just as if it were your favorite pet.
Love it; feed it; help it thrive.
Too often, small businesses neglect maintaining their online presence when they're spread thin. After all, if a website isn't technically broken, why fix it? It's all too easy to "set it and forget it." But even if your site is well designed, fewer potential customers are going to find it if you don't make ongoing efforts to keep it alive.
The primary reason? Google.
The search engine knows all—including the last time you updated your blog (if you even have one). Not posting regular updates indicates that your website may not be relevant today, no matter how helpful it was in the past. If you want your website to rank higher in organic (non-advertised) Google searches, keeping it current is a must.
Ranking well in search has a technical term you've probably heard of (and if you haven't, you should know it): SEO.
SEO Is Your Website's Lifeblood
SEO stands for "search engine optimization," and it is a crucial piece you must have in place to reach your website's goal: to bring more clients and customers to your business.
If a website is optimized well for search, your ideal client will find you when they are searching for what they need that you offer. Let's say you run a dog-walking business in Smalltown. When someone types "dog walking in Smalltown," you want your website to show up at the top of the search results. And if it's not at the top, you want it to be no lower than the top five. Otherwise, you're going to lose that client to your competitor.
So the natural question is, what helps a website rank well?
It helps to think about what Google wants. The number one search engine in the world wants to keep its status—as the number one search engine in the world. And the way to do that is to deliver what searchers want: to find what they're looking for. You wouldn't search for "cute puppy photos" and end up with a list of websites featuring giraffes. Google uses complex algorithms to help users get the closest match to their search terms.
Since the internet is changing constantly, Google is also constantly "crawling" websites to determine what is the most relevant content for searches.
In order for Google to like your website and rank it well, some of the key things its web crawlers, aka spiders, look for include:
User experience: Your website should be easy to navigate, load quickly and be accessible on both desktop and mobile devices. Text should be grammatically correct and easy to read. Since Google now uses artificial intelligence and even human reviewers to evaluate sites, more than just your professional image is at stake if you fail to pay attention to spelling and grammar. These errors will be spotted and can harm your website's rankings.
Relevant keywords: Throughout your website, it should be clear what kind of business you run. Know what your ideal customers want and put the terms they are looking for in key places like your menus, headlines, subheadings, hyperlinked texts, and page descriptions. Use them throughout your on-page content, but use them naturally, don't overuse them or cram them in where they don't make sense. That will backfire, reducing instead of raising your ranking.
Backlinks and internal links: If there are other authoritative sites that link to your website, it boosts your credibility in Google's eyes. So be sure your website is present in relevant business listings. You should also be linking to different pages within your own website to keep your visitors engaged. This shows Google that you have lots of quality information about the keywords you are targeting.



Up-to-date content: Have you ever stumbled upon a webpage over a decade old? You probably cringed and then moved on. Google knows that aging content quickly loses its relevancy.

Consistent new content: Not only should your website's content be up to date, but it should also consist of fresh information that's unique and valuable. While you can occasionally update old blog posts with current dates to keep them "new," that shouldn't be your only strategy. Google ranks websites that demonstrate authority in their industry—and if you're an authority, you should have plenty to write about.
Strategies for Keeping Your Website's Content Fresh
Far too many small businesses have zombie websites. They're static; they might have a couple of pages with the company mission and history, a list of services and hours of operation…and that's about it. It's more like an electronic brochure.
When you treat your website like your favorite pet rather than a brochure, you can unleash far more of its potential. Not only will you improve your SEO and attract new business, but if you produce highly engaging content that your customers love, you'll keep them loyally coming back and inviting their friends along too.
These must-have strategies keep your website current and relevant, while establishing your business's authority in your industry (and in the eyes of Google):
• Do keyword research: You may think you know what your ideal customer is looking for, but do you really know the exact phrases they are putting into Google's search box? This is vital information!
There are a lot of online tools available to help you with this, and one of the most helpful is the Google Keyword Planner, which you can access if you set up a Google AdWords account. This tool will help you determine which keywords are most relevant as well as providing related search terms.
It's best practice to have a handful of specific, related search terms. It can be difficult as a small business to compete with broad terms like "pet boarding." So you can get more specific, like "pet grooming and boarding in Smallville." Once you've generated some relevant keywords, start using them throughout your website.
Google Analytics also a very helpful tool that lets you analyze how well your keywords are ranking, including where they land in search engine results and the rate at which people are clicking through to your website. You'll also get a glimpse of your "bounce rate," which shows you what percentage of new visitors are leaving your website without taking action. All of this data can help you measure how effective your site has been in generating quality leads.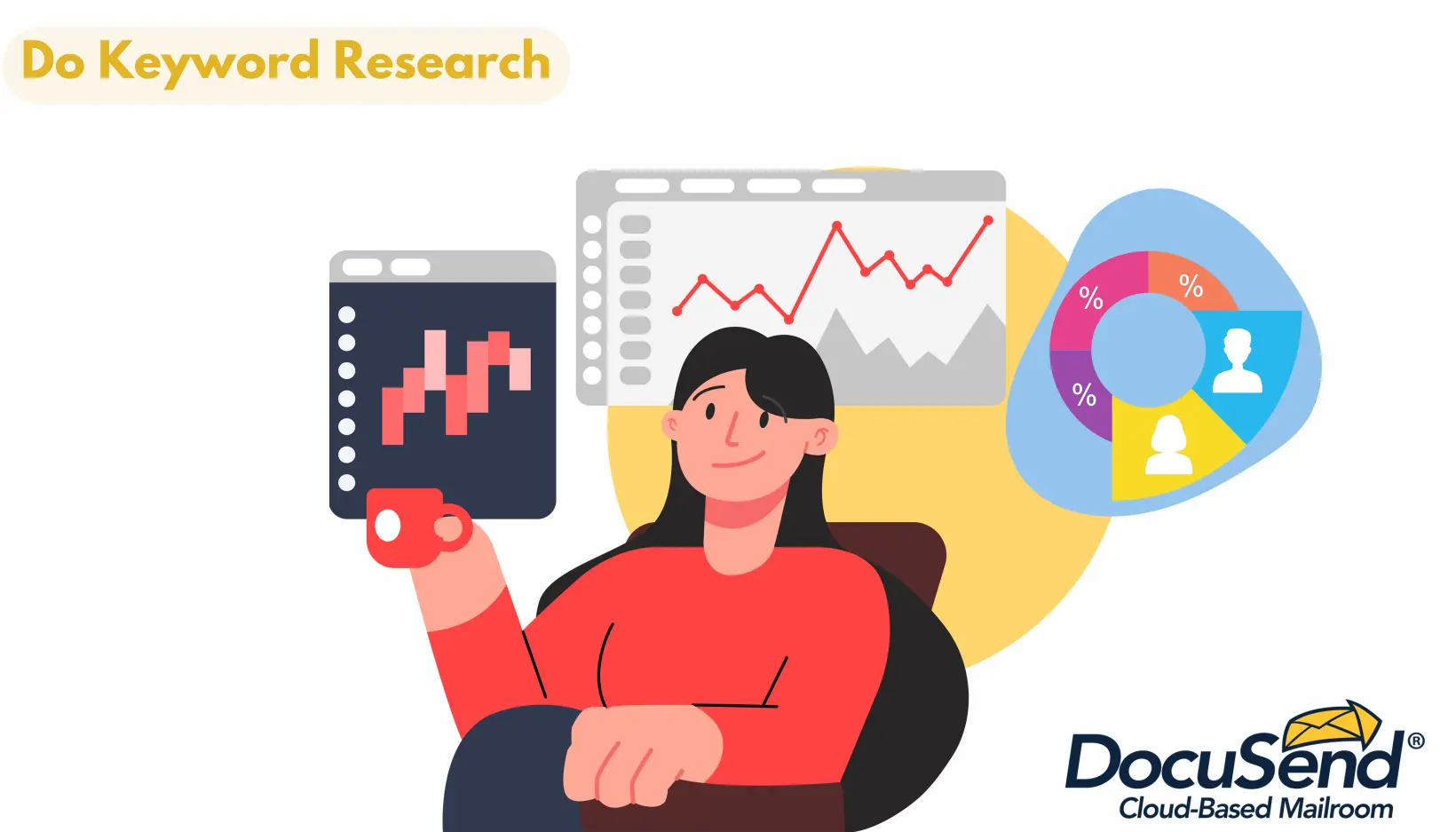 • Write a company blog: This is a surefire way to put a lot of content on your website that is searchable by Google. The key is to make sure the topics you write about on your blog are relevant to your ideal customer and contain your target keywords.
This is a space where you want your company's brand to shine through. You'll want it to be personable and professional. A business blog can operate somewhat like an evolving how-to guide. Think about what your ideal customer is wondering about or struggling with, and address their concerns.
I know what you're thinking: How often should we update the blog? While there's no hard-and-fast rule, remember that the more quality content you produce, the more opportunity you give Google to find and rank your website in the top spots. Posting once a week is a good goal, but even a couple of times a month can produce results. Think about your customers as well—how often would they like to hear from you?
For many small businesses, writing consistently can be time-intensive, which is why it's worth it to outsource routine tasks—like printing and mailing invoices—to companies that specialize in them so you have the time to give your blog your own personal touch.
• Utilize multimedia platforms: Another approach to keeping your website relevant is to use mediums such as video (like YouTube) and audio (like podcasts). These are highly engaging ways to draw in new customers as well as keep your current ones happy, and they can also demonstrate to Google that your business is an authority in your industry.
Videos and podcasts have their own ranking systems on separate platforms. But remember that the keyword search concept can still apply on virtually any platform, and can also be picked up on Google from there.
So, if you have a killer YouTube tutorial on how to use your company's ingenious automatic pet food dispenser, be sure that your YouTube description is keyword rich. You can also embed videos and podcasts right in your website, which will contribute to keeping your content current.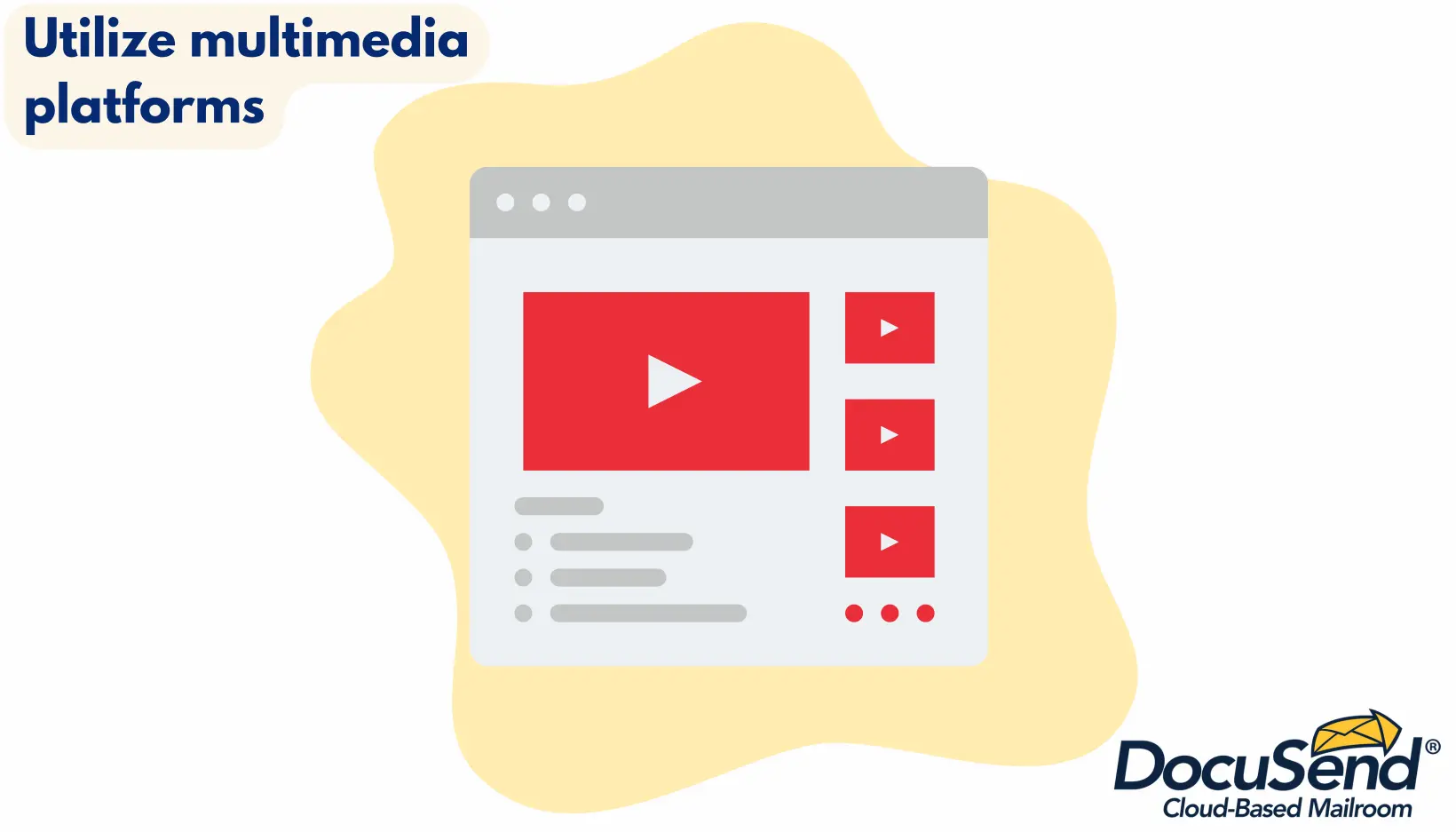 • Have a social media presence: While this can seem like a separate strategy altogether, using social media can be integrated with your website strategy to improve your online presence overall. Share your site's content over social media channels, and Google will pay attention if it is highly engaging. You can also embed your social media updates, like tweets, directly on your website so that it is staying current.
Taking advantage of social media is also another great way to build relationships with your current customers and give them an opportunity to talk about your business with their friends online.
As with a blog, the key to success on social media is engaging, consistent content. You don't have to have an account on every social platform in order to do well. Pick one or two where your ideal customer spends their time. To ensure consistency, it can be a worthwhile investment to hire help from a social media manager.
Like the family dog, your business's website, when given proper care and attention, can consume a lot of your time, money and energy. But if you give it the right kind of attention—the kind that will result in more web traffic and ultimately more customers—it's an effort worth making. You might even enjoy your website as much as your favorite pet.
I love that the company I work for is focused on helping small businesses become more efficient. I am proud to be part of promoting a groundbreaking technology that makes mailing financial documents as easy as sending an email—and with a much higher level of security. The dynamics that drive DocuSend are extraordinarily complex, but using it is simple. Our clients would not value it if it wasn't. I'm gratified that our website is designed so clients have a short learning curve: it literally takes a few minutes to upload a file. And supporting the SEO protocol to promote it to small businesses that literally don't know this technology exists is truly satisfying.
I hope you found the information in my article interesting and useful. I encourage you to post your comments below, and if you have any questions, I will do my best to address them.