Set Up Your Identity with These Simple Templates for Your Business Websites
---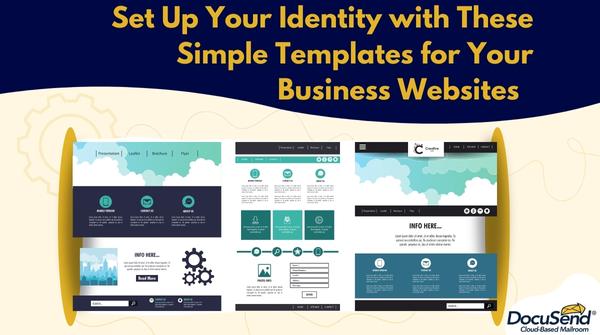 For every kind of business, it's essential to have physical or digital outlets to fulfill customer needs and requirements. There is a long list of best digital business websites built to serve your company, from construction to business consultation to training and financial services. Many website templates are mostly user friendly and are featured as a one-page or multipage setup. Whether you are initiating a new project or redesigning your current website, the simple templates are powerful enough to meet your organization's needs and requirements. Even if you have little to alter, web application development services can enrich your site with the change of your choice.
Unveil your business on the right track and see rapid results. The templates are remarkably simple, yet your pages will look excellent by using them and will also perform flawlessly for a great experience. So, why say "No" to appealing models for both the customers' and your business's welfare?
Let's take a look at setting up your identity with these simple templates for your business at any level.
The incredible Shapely website template

Shapely is a free business website template especially for WordPress. It can be used for all kinds of projects. Whether linked with the latest freelancing business or any corporate project, Shapely can rapidly work for it. It is a powerful, feature-rich tool, yet easy to use. If Shapely is under your consideration, then there are no coding skills you need to learn to maximize it for your benefit. Also, it is free for commercial and personal uses.

The amazing Divi website template

Divi is one of the most promising business website templates. You can use this site for building any page. Suppose you wish to establish a place for a gym, a construction company, a training company, an IT business, a beauty salon, or anything else—you name it. You can do all of them with Divi—it's unlimited. In this package, you get an enormous collection of over one hundred full website packs. You can have a dynamic page designed online quicker than you ever thought possible.

Furthermore, Divi is aligned with best practices for all the current tendencies and regulations. It also ensures the smooth, seamless operation of your online presence. No matter what medium you are using it through, you will experience the highest degree of quality.

The interesting Webify website template

Webify is considered as the number one business website template for your ongoing project. It offers several samples that can be best used to create architectural, consultancy, agency, restaurant, medical, building, marketing, or podcast websites. Just go ahead with Webify; there are no limits to working with it. This tool is filled with versatility to cater to any business idea you would like to bring to the completion phase. You can even mix several types of features and functions of predefined demos into one masterpiece. If you are at the beginning phase, such things might seem daunting to you, but Webify ensures a newbie-friendly interface. And you can do all the customizations just by dragging and dropping.

The remarkable Grunt website template

Grunt is an extraordinarily creative free one-page website template. It is best for agencies and service providers. Through this website template, you can have various clean, fresh, minimal, and tempting designs that you can easily use to grab the interest of many potential clients and cater to their needs. It has a user-friendly website that can even be operated on smartphones, tablets, and desktops without a hitch. Another exciting thing is that it is in tune with modern web browsers and retinal scans.
Conclusion
Using a template for your business can best help your business to build its identity. It helps significantly in promoting it as well. Check your business activities and analyze the most suitable model for your company. After all, you want to attract customers while meeting their needs. No doubt, the right template will amazingly boost your work!
You might find this interesting How to Create a Powerful Brand Identity (A Step-by-Step Guide).