How Americans Can Help the World Environment
Authored by: Jim Stewart, Founder DocuSend, powered by MTI.

Posted on April 22, 2021
---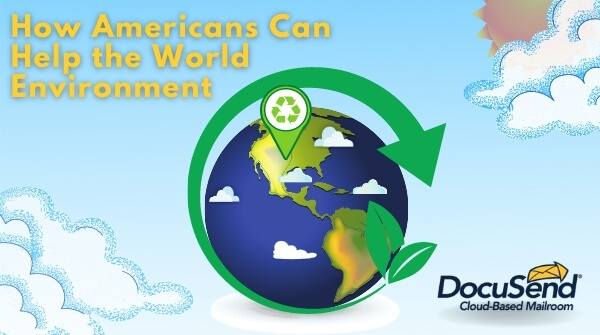 Our country has the world´s largest economy as well as being one of the largest solid-waste generators in the world. The words "pollution" and "recycle" have been around for many years, but the pandemic has made us realize more than ever that we share our planet with the rest of the world. And we must take care of it because of the ominous consequences all of us will face if we fail.
To help us get started, here is a quick glance at the U.S. Recycling System.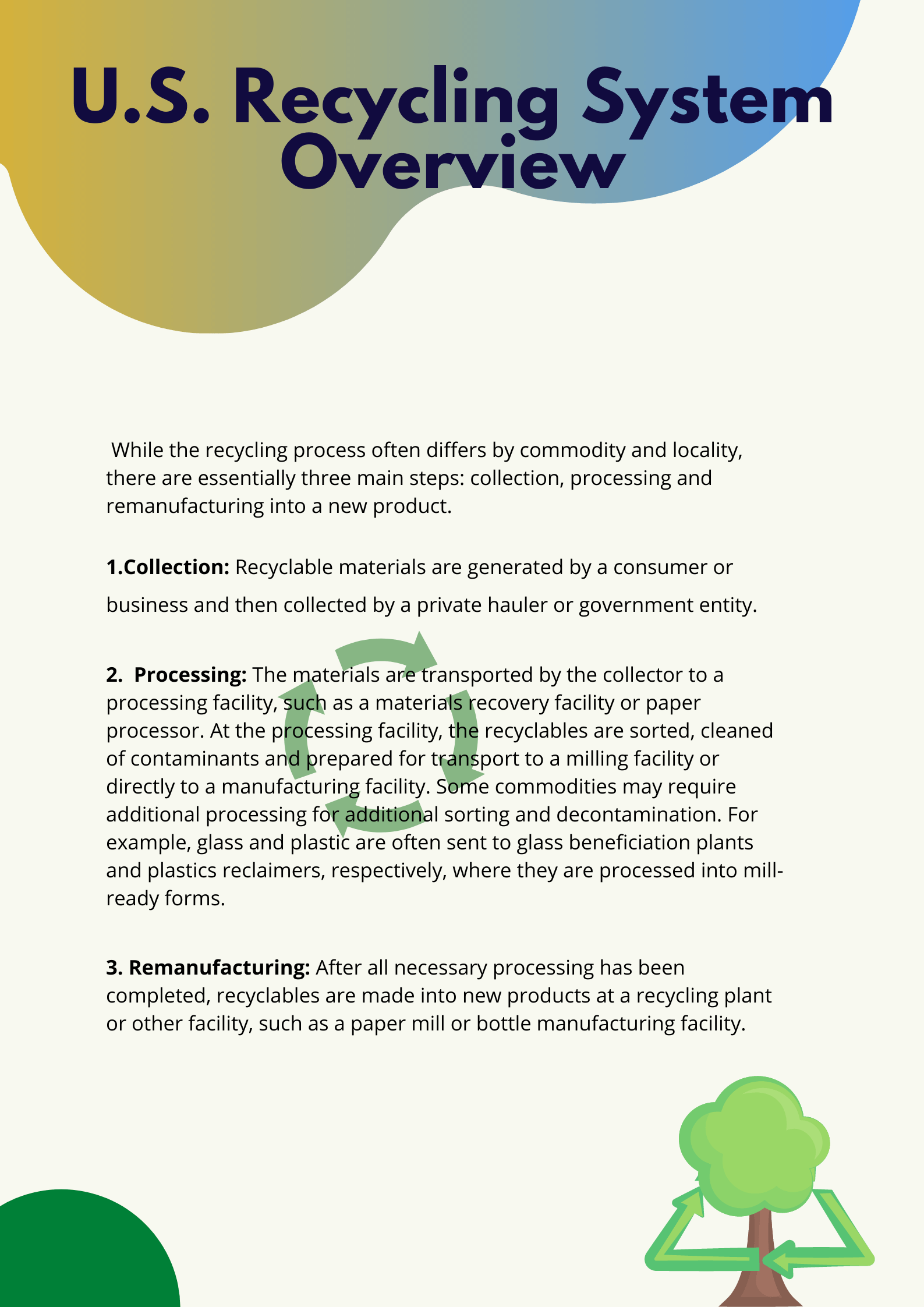 Recycling is a critical component in our efforts to reduce waste.
Here are a few things we can all do at home or in the office to help protect our planet:
Reduce, reuse, and recycle: More than that, use materials that are organic instead of ones that will impact our environment for years.
If you are traveling, take a paper bag with you to store all recyclables in. Place them in a recycling bin wherever you can locate one, or bring them back with you to recycle.
Buy reusable containers instead of plastic bags.
Inspire others to protect our planet by sharing your ideas that benefit the environment we all share. Help your neighbors understand the importance and value of our natural resources.
Conserve energy: Turn off lights when not in use. Buy energy-efficient light bulbs to reduce greenhouse gas emissions, and install motion sensors so lights automatically go off when there is no activity.
Make your yard greener by planting trees. Trees are indispensable because they cleanse the air and combat global warming.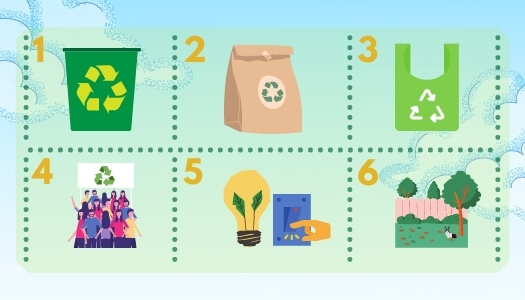 What else can you think of? Share it in the Comments section.
Carbon Neutrality – The Modern Concept of Compensating for Emissions
Achieving carbon neutrality on a global scale is the ultimate goal to make the earth a healthy and prosperous planet for generations to come. And we all must work together to get there.
What is carbon neutrality?
Our carbon footprint can be defined as everything we do that produces carbon dioxide – from driving a vehicle to powering our homes. Carbon neutrality involves balancing these carbon dioxide emissions by reducing our carbon footprint. The way we live and operate our businesses plays an important role in achieving this. The goal is to reduce the amount of carbon dioxide we release into the atmosphere to the same amount that we offset by other means.
Here are two ways that you can start working toward carbon neutrality:
Switch to services or materials that help you to compensate for emissions. For example, use solar panels to compensate for the carbon dioxide your car emits.
Buy carbon credits to offset your personal or business activities' emissions.
Is DocuSend Green? Absolutely!
Our cloud-based mailroom helps the environment in several ways.
Fuel use reduction: DocuSend uses trucks that are capable of delivering hundreds of thousands of mail pieces to the postal facilities every day. The result is a significant decrease in fuel consumption, as it would take hundreds of cars and trips to many postal facilities if our customers had to deliver the mail themselves. Our online system reduces greenhouse gas emissions because hundreds of people do not need to make special trips to a post office to mail their documents. That includes trips to drop off certified mail, foreign mail and other special services. Paper mail is picked up from MTI's facilities every day and delivered to the US postal service using trailers and box trucks.
Energy savings: Industrial printers work 15 or more times faster than normal printers.
Less polluting ink: MTI's printers use ecofriendly ink.
Paper and materials savings: Users do not have to buy printers, stamps, paper or any material related to mailing, which reduces the impact these purchases have on the environment because of their manufacture, shipping, energy use, and disposal. DocuSend does all-in-one printing, stamping, and mailing, so all users have to do is upload their pre-addressed PDF files to the Upload PDF page.
Postal Blue Goes Green: Partnering with the United States Post Office for a Greener Earth
The Postal Service is committed to putting its stamp on a greener tomorrow. You may be surprised at how many current and future projects involve dedicating resources to make the planet healthier, including:
In 2020, the USPS recycled 101,000 pounds of small lead-acid and dry cell batteries, including lithium-ions found in cell phones, laptops, scanners and other small electronics.
They also recycled 359,000 gallons of used oil – equivalent to saving more than 15 million gallons of crude oil.
The Postal Service delivers mail by bicycle in Arizona and Florida, saving fuel and emissions.
Free Priority Mail boxes meet Sustainable Forestry initiative and Stewardship Council certifications, meaning the paper for those boxes comes from well-managed forests.
In 2020, the Postal Service recycled 182,000 tons of paper, 63,000 tons of cardboard and 6,000 tons of plastic.
The Postal Service helps reduce the mailing industry's carbon impact through their USPS BlueEarth Secure Destruction program, which collaborates with mailers to securely process and recycle over 151 million pieces of undeliverable mail.
The Postal Service implemented a solar power generation system in Los Angeles consisting of 29,000 solar panels.
The USPS has a goal to reduce energy used per square foot of building space by 25% by 2025.
Nearly 74,000 letter carriers drive to neighborhoods and then deliver mail on foot, and 7,000 carriers deliver mail entirely on foot.
The USPS has committed to making up to 10% of its more than 230,000 vehicles electric as it retires its older trucks.



Source: https://facts.usps.com/sustainability/
So, join us in helping our world be a brighter, greener, healthier place to live. If using less fuel and helping the earth stay heathy is important to you, use your keyboard to mail your important documents through DocuSend. You'll help save our planet and cut your mailing costs in half.