10 Reasons People Are Frustrated with Email
Authored by: Jim Stewart, Founder DocuSend, powered by MTI.
Updated on November 30, 2020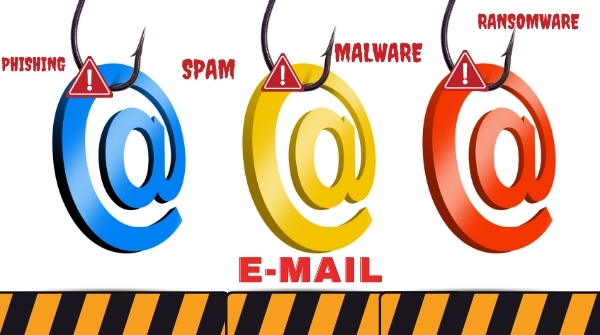 What should you do if you get lots of e-mails saying, "What's up, Doc? What's up, Doc?" Check for Bugs in your system. (Sorry, couldn't resist!)
To e or not to e, that is the question.
On a much more serious note, the May 2018 issue of The Atlantic published an outstanding article inspired by a group of European security researchers. They concluded, in an exploit called Efail, that the security of email is not only difficult but might be impossible to implement from a practical standpoint. All businesses, small and large, who distribute sensitive documents electronically, or are considering it, should read this still-timely article.*
The Atlantic article is evidence of the concern consumers and businesses have regarding the use of email to exchange information containing sensitive data. And to add to the security issues, people are becoming increasingly weary of the ancillary problems email creates and the frustration they experience when they have little or no control over it.
That article led me to read another, and another…and the more I read, the more it confirmed what I've been observing for a while now. Gleaned from these articles, here are my top ten reasons people feel frustrated by email:
On average, people check their email 77 times per day, and as many as 373 times on the high end. The more emails people have to address, the lower their assessed productivity.1
"An email inbox is a reservoir of your own time managed by other people."2 People commonly keep thousands of unread emails with more piling up every day. Individual productivity is influenced by elements you can't control.
Most internet research confirms that writing or sending emails does not generate anywhere near the stress as receiving them does. Something to think about when you send a valued client an invoice.
"Electronic mail as we know it is drowning in spam, forged phishing mails, and other scams and hacks. It's going to get worse before it gets better."3
OpenPGP has been the most widely used email encryption program for email security. It has provided privacy and authentication for email data communication since 1991. The acronym PGP represents "Pretty Good Privacy." Do you want "pretty good" to describe the technology that protects your computer systems from being hacked?
Attachments on email are extensions of what email can do created with MIME (Multipurpose Internet Mail Extensions) and are another major source of computer insecurity. You click on something because you want to look at it, but what you don't know is that it was designed to run code, and that code takes over your computer, you might not know that by clicking on that attachment, you just gave control of your computer to someone else. And you might never find out.4
The movie You've Got Mail came out in 1998, and that was the subject of the Britney Spears song "Email My Heart," released in 1999. People at the time were in awe of email. They loved it. Until they didn't. In 2016, instead of being the subject of romantic comedies and love songs, email found itself at the center of conversations about digital overload and work/life imbalances. The words "drowning," "avalanche," and "tyranny" were used to describe it. "People resent their inboxes because they are not in control of them."5
"Email is just too many things to too many people all at once." It's everywhere, and technology hardly ever goes away completely. "We can't roll back what email has become."6
"Spam, malware, phishing, ransomware—it's the stuff savvy cybercriminals use to steal your identity and money, and hold your high-tech life hostage."7
"Email isn't secure because it was never meant to be the center of our digital lives. It was developed when the Internet was a much smaller place and meant to standardize simple store-and-forward messaging between people using different kinds of computers. Email was all transferred completely in the open—everything was readable by anyone who could watch network traffic or access accounts (originally not even passwords were encrypted). Amazingly, email sent using those wide-open methods still (mostly) works."8
Your customers want options.
The trend is heading back toward more reliable distribution methods led by consumers and innovations to print-to-mail technology.
"Companies that rank high in consumer trust have a strong orientation to respecting their customers and providing the best possible customer service," according to Dr. Larry Ponemon, publisher of the Ponemon Institute's Most Trusted Companies. Nationally, one in three people surveyed said they had reverted to paper delivery after trying an electronic-only experience. In the long run, giving people options can have a positive effect on key business metrics, like increasing loyalty and decreasing churn.9
The National Consumer Law Center is urging that paper statements should be available for free and that customers who prefer paper should not be pushed into electronic billing by default. It states that the digital divide, which separates people who have broadband access, computer literacy, and electronic devices from those who don't, is one of their chief arguments against pressuring customers to go paperless. The report says that 59 percent of households with incomes under $20,000 do not have broadband access at home. About half of older Americans, Hispanics, and African-Americans have no home access to broadband. It says:"Even those with access may have older computers, slow connection speeds, or may lack a printer or money to afford expensive ink to print statements."10
An article published by The Federal Trade Commission (FTC) states that scammers are reusing a longstanding phishing attempt by posing as a familiar tech company and emailing you a fake invoice showing that you've recently bought music or apps from them.11 The email prompts you to click on a link if you did not authorize the purchase. Stop—do not click on the link! That's just a new twist on an old scam. It's just another phishing attempt using fraudulent emails or texts, or copycat websites, to get you to share valuable personal information. The scammers then use that information to commit fraud or identity theft. The internet thieves also use phishing emails to get access to your computer or network to install programs like ransomware that can lock you out of important files on your computer.
97 percent of paper bills and statements are opened, with the average read times between two and five minutes.12
An online survey of more than 2,600 people by the nonprofit group Consumer Action, found that a majority preferred paper for:

Medical bills: 74 percent
Property taxes: 71 percent
Motor vehicle renewals: 69 percent
Insurance: 66 percent
Utility bills: 63 percent
Credit card statements: 61 percent
Phone bills: 56 percent13
What can business owners and operators do?
Simple: Give your customers what they want
Bringing important issues like this to your attention may help your business to make more informed decisions, but clearly, all the burgeoning issues surrounding email usage today are too complex to be addressed by a single article of any kind. But I can tell you without a doubt how to improve your business if your customers prefer to receive a secure and reliable paper invoice from you, not to mention any other important document you need to send them. And in almost all cases, it will cut your internal mailing costs at least in half. How? It takes less than 3 minutes to upload your PDF files to DocuSend, and your documents are in the mail the next day. It doesn't matter if it's 5 invoices or 5,000—they mail within one (1) business day. No minimums—no contracts, It's 83 cents for a one-page invoice, and a few pennies more if you choose options like perforated paper or a return envelope.
Don't believe me? Try it just once and find how simple and cost effective it is. As they say, "It's faster than buying a stamp!"
Thanks for taking the time to read this article, and I hope you found some useful information in it. As always, please share your comments. Your experiences could help other small businesses all across the United States.
* The Atlantic -> Email Is Dangerous.
1 Gloria Mark, a professor of informatics at the University of California, Irvine, 2 sean rose (@sean_a_rose) November 5, 2015, 3, 4 Quinn Norton, "Email Is Dangerous," The Atlantic, May 2018, 5 Adrienne LaFrance, "The Triumph of Email," The Atlantic, June 2016 6 John Pavlus, "How Email Became the Most Reviled Communication Experience Ever," Co. Design, 7 Jennifer Jolly, "Watch out for these spam emails," Special for USA Today, May 2015, 8 Geoff Duncan, "Here's why your email is insecure and likely to stay that way," Digital Trends 9 Ponemon Institute, Annual List of Most Trusted U.S. Companies, 2008-2014, 10 Kari Huus, "Why Old-Fashioned Paper Statements May Be a Better Choice," MoneyTalksNews April, 2016, 11 Ari Lazarus, Consumer Education Specialist, "Phishers send fake invoices," FTCs February 2018, 12, 13 Matt Swain, Director at Info Trends, "Insights into Transactional Communications Market," Output Links June 2015