How to Find More Space for a Growing Home-Based Business
---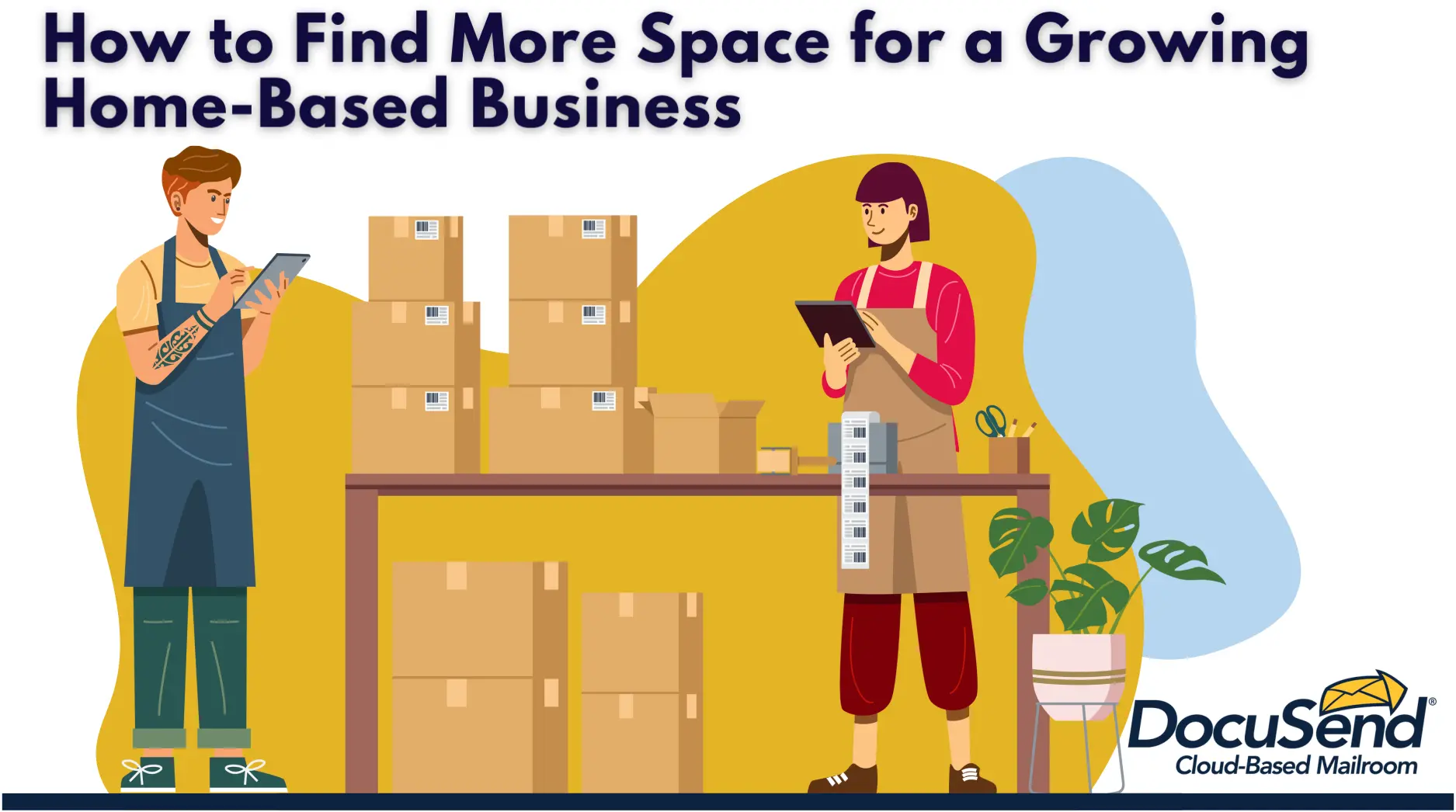 For a home-based business to succeed and truly thrive, you need room to work. That could involve finding space in your home for a new office or looking for a new home that better fits your business needs. Either way, having these secrets and tricks up your sleeve can make creating more space for your home-based business much less of a hassle.
Buying a New Home for a Home-Based Business
Living in a smaller apartment or home is not always conducive to running a successful home-based business. If you find yourself in this situation, you may want to consider looking for a larger space to accommodate your operations. Of course, searching for a new home while you are also trying to expand your home-based business can be hectic, so keep these helpful tips in mind to make your search easier and the transition less stressful.
Consider Buying a Bank-Owned Home
Finding the best deal on a new home is a great way to get your home-based business off the ground without investing too much right up front. That's why a foreclosed listing may be your best bet for keeping your startup costs low and helping you snag an amazing deal on your new home. These bank-owned properties tend to come with a much lower price tag, but they can also come with a few preliminary steps to ensure you are getting the most for your money. You will definitely want a thorough home inspection before you make your offer, but it can also be helpful to get preapproved for a home loan so that you can take advantage of great deals as soon as possible. Working with a realtor who has experience dealing with foreclosed properties can also help relieve some pressure for you as a homebuyer.
Research Zoning and Permit Requirements
Before you buy a foreclosure or any other home to use for your home-based startup, you need to make sure that running a business from that location will be legal. In most areas, operating a small business from your home is not completely illegal, but you do need certain permits and licenses in order to keep your operations out of legal trouble with local, state, and even federal officials. For instance, if you want to open a daycare in your home, you will need to apply for a professional license. Or, if you plan on selling food products out of your home, you may need special permits from your local health department. Now, if you plan on renting your new home or apartment, getting your home-based business set up may require alternate steps. Depending on the nature of your home-based business, you may want to get permission from your landlord.
Search for Homes with Mother-in-Law Suites
If you plan to use your home for both work and personal activities, you are going to want to find a way to keep those things separate. For most home-based businesses, setting up a dedicated home workspace in a spare room will do the trick, but if you will be operating on a much larger scale or meeting with customers in your home, you may need more space. A good way to get this additional space without sacrificing your living area is to consider buying a home that includes a mother-in-law suite. These sorts of properties are actually pretty common and include separate living quarters (although some are attached to the home) that are perfect for setting up a small home-based business. Setting up your mother-in-law apartment for your business can help separate your work life from your personal life, but if you need more space and cannot find a home with this feature, you can also consider adding a shed in the future.
Adding Workspace in an Existing Home or Apartment
Being able to buy and remodel a new home for your home-based business can be a dream come true, but it isn't always feasible when you are trying to get your fledgling business off the ground. Creating a home-based business in an existing home is a more common option for new small business owners, and these tips can help you hack more space out of your home.
Convert an Unused Room into Home Office Space
Do you have a garage but still prefer to park your car outside? If so, you may want to think about converting your garage into a space that will help your home-based business thrive. With the right budget and the right help, you can flip your underutilized garage space into a gorgeous home office that will make you want to spend more time working. If you want to clear out some additional space inside your home, you can also convert your garage into a new bedroom, a home gym, or a hangout room for your family. Basements and attics can be prime locations for your new home office or workspace as well, and you can typically upgrade these areas on a much smaller budget. In your basement, keeping your home office under budget can be as simple as choosing cost-effective materials or even completing some of the work on your own.
Fit Furniture and Decor to Available Square Footage
If you have a spare room or even a shed, adding a home office can be simple, but if you are living in a smaller home you may need to be a little savvier when creating space for your home-based business. That could mean buying space-efficient furniture for your office or other areas of your home. A space-saving desk or stacking chairs can help you fit more workspace into your smaller home when you need it, without taking up too much living space when you want to relax or entertain guests. Sprucing up your home with some creative decor is always a great idea too, and you can use custom shelves to add function and style to your workspace.
Finding more room in your home for a home-based business can help you flourish as an entrepreneur. So, whether you want to buy a new home or build onto your existing one, use the tips, hacks, and secrets above to keep things easy and stress-free. Most of all, find a solution that will really work for your home-based business and your personal budget.