How to Use Tech and Innovation to Grow Your Business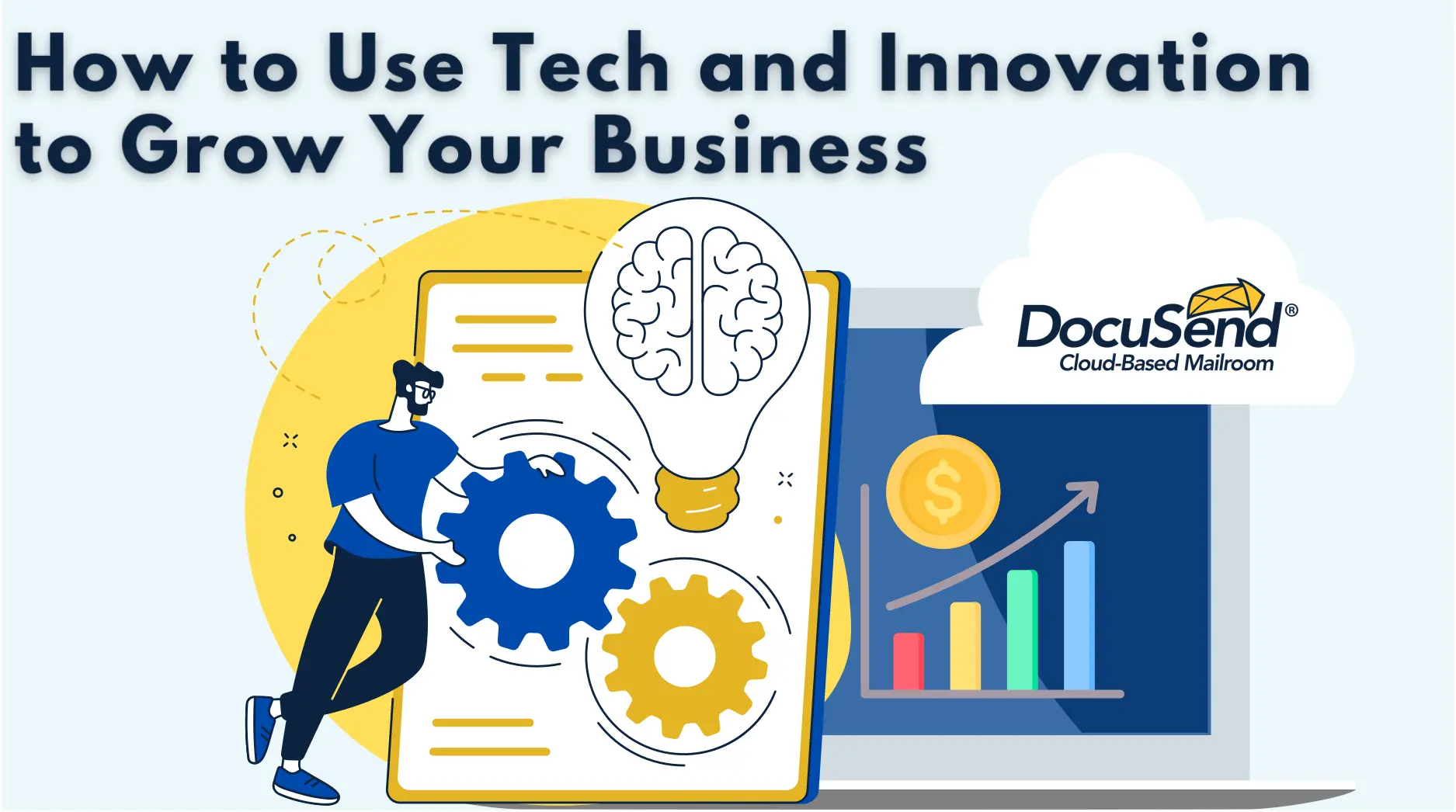 There is no way around it. If you are starting a company in the year 2022, you need to include technology and digital innovations in your business development. The tools available to start a company are evolving every day, and they make it easier for you to build, develop, and advertise your ideas than ever before. At DocuSend, we are always looking into the newest technologies, so we have some great advice for small and mid-sized business owners on what you need to bring your operation to the next level.
Start With a Remote Workforce
If you are just getting your business off the ground, you absolutely must consider utilizing a remote workforce. When you don't work out of a traditional office, you reduce the rent and maintenance costs and you can hire employees from anywhere around the world. Many business owners might feel like it is too hard to manage a remote workforce since you can't see the employees in person, but online tech has made these issues a thing of the past.
Instant messaging apps like Zoom and Slack make it easier than ever to communicate at a moment's notice, and video apps allow you to talk with your employees face to face, even when you are thousands of miles away.
Turn to the Cloud for Your File Sharing and Accounting Needs
Even if you have a hybrid workforce that spends part of their time at home and some time at the office, you should consider using the cloud to operate your business. When you have all of your data and programs on the cloud, your employees can access them at any time, which means that you can tackle any task immediately.
You can also use the cloud to help with your accounting needs. An online accounting tool allows you to keep all your financial matters in one place. It also helps you to keep all your store receipts and mileage in one place so you can be compliant at tax time. The best part about an online accounting program is that you can send out electronic invoices promptly and get paid in record time.
Consider Business Process Management to Tame Complexity
If your business has been growing quickly, it's possible that you've added several digital tools to help you stay afloat as new business comes in. Unfortunately, you may have an internal system that's unwieldy and complicated, making it difficult to train and hard to manage. Business Process Management (BPM) may be the solution you need. By using machine learning and artificial intelligence tools to map your business processes, a BPM solution can effectively automate and manage your various systems, improving efficiency and increasing throughput.
Add Tech to Your Marketing Efforts
If you are still marketing your business with the old methods of direct mailing and billboards, then you may be leaving customers behind. If it will help you to reach your demographic, consider moving into the digital age and marketing your business with email messages and via social media, where you are likely to catch more eyeballs.
A great digital innovation that many businesses are adding to their marketing plan is the use of infographics. These are eye-catching visuals that you can put on your website that highlight a particular aspect of your business or a specific product. You can create an infographic quickly with an online tool that allows you to modify your choice of templates with your own corporate colors, wording, and background elements. Going with this option will allow you to create an amazing infographic without needing to pay a graphic designer.
Consider a Mobile App
If your business is suited to it, consider developing a mobile app that customers can use to utilize your services from wherever they may be. When you realize that people spend up to six hours a day on their phones, you can see how important it is to get your business onto their mobile devices. When you create an app, think about the features that will benefit your business, such as an order page or a contact button.
Once you have created the app, make sure to put it through rigorous testing so you know it works perfectly. When you are satisfied, submit your app to the iPhone app store where millions of potential customers await.
As you can see, there are many awesome digital innovations that you can use to bring your company to the next level. Consider a remote workforce, cloud computing, and online marketing, and you could see great success. For a mailing and document solution for your business, contact DocuSend about putting it to work for you today!