Does Your Canadian Business Have Customers in the United States?
Authored by: Jim Stewart, Founder DocuSend, powered by MTI.
Updated on September 24, 2019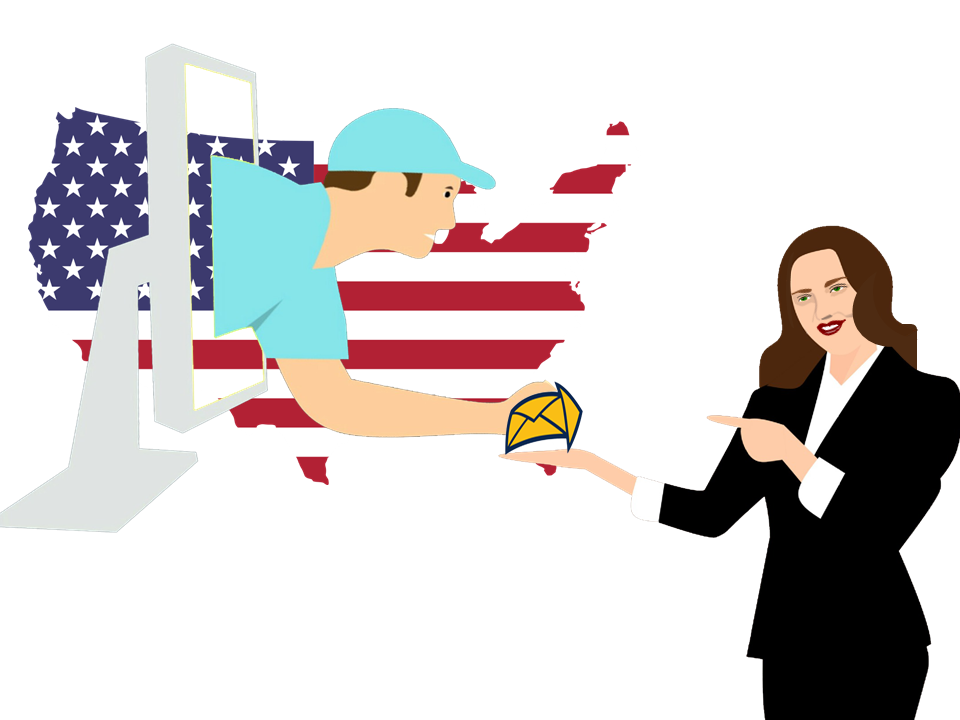 If so, you may already know that billing your American clients in US dollars makes it simpler for them to understand and approve your invoices for payment. It increases the probability of getting paid faster, and your US clients will love you for saving them from having to calculate exchange rates.
What other benefits are there for Canadian firms billing US customers?
Besides getting paid faster and making your customers happy, what's in it for Canadian firms in general? Some Canadian companies receiving payments in USD keep an eye on the market looking for a strong US dollar to make the currency conversions when it makes the most sense for them. If they have US suppliers, they can save on multiple exchange fees.
So, maybe you knew that. But did you know THIS?
There is another way Canadian businesses can improve their bottom line. Now you can send your US-destined invoices directly to a United States postal facility and completely bypass the borders. Don't believe it? It's really quite simple.
There are no borders when you mail through the internet. And DocuSend does just that.
The average published mail delivery time from Canada to the US is 4 to 6 days. But all mail originating outside the United States to be delivered inside US territory is subject to examination by US Customs and Border Protection (CBP) before it even gets to a USPS sorting facility. And as we all know, complications occur at international borders that can delay mail delivery as much as 2 to 3 weeks. DocuSend's print-to-mail web-based service delivers your invoices to a USPS facility, and they are generally in your customers' hands in 1 to 3 days after that.
If you're thinking it'll cost more, you'd be wrong…
How much can Canadian businesses save with DocuSend?
It costs $1.27 (all figures here in USD) in Canadian postage to mail a one-page invoice from Canada to the United (28g or less). Add an additional page or a return envelope, and it balloons to $1.90. The cost for Canadian businesses to supply their own paper and envelopes and internally print, fold, stuff, stamp, seal, and deliver the finished product to a Canadian postal facility averages $1.70. Total cost with postage is $2.97 to mail a one-page invoice, or $3.60 with a return envelope. Compare that to DocuSend's $.83 for a one-page invoice, or $.85 with a return. That includes labor, postage, materials, everything. It takes less than 2 minutes to upload a file of PDF documents, and there are no minimums and no contracts. Don't believe it? Try it – just once. You will never go back to manually mailing your important documents to your American clients again.
What's the bottom line?
DocuSend is a cloud-based mailroom with no monthly minimums, contracts, or service fees. Everything is built into one low package rate, and you'll realize significant materials savings because our bulk purchasing power gets passed on to you. Your cash flow will improve by reducing operational expenses and expediting receivable revenue.
Try it once and find out why our customers are so loyal. It's faster than buying a Canada Post stamp!