Print-to-Mail API for Small Businesses
Authored by: Natalia Popova. DocuSend.
---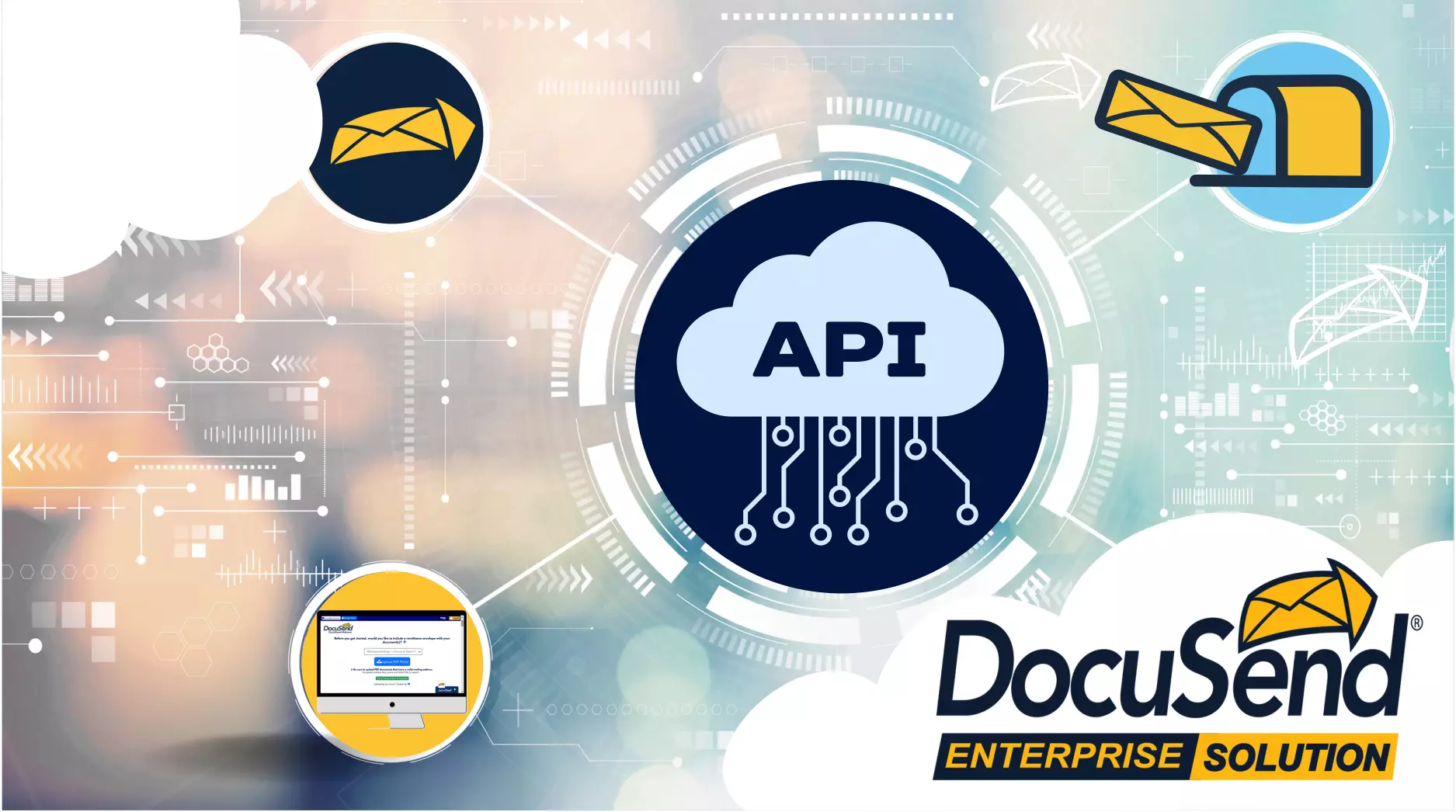 The DocuSend API is for you if you want to give your customers the ability to easily send mail directly from your company's website. You can also integrate it with the billing software you use in your business, allowing your associates to send invoices without leaving their desks, whether those desks are at your location or in their homes. It's as simple as uploading a PDF to our website to be printed and placed in the U.S. Postal System. You delegate to us the care of sending out your business correspondence, which allows you to focus on other tasks.
Your users will see a "Send Mail" button or a DocuSend option on your menu prompting them to send mail immediately. With one click, they get access to all the useful functions of the DocuSend cloud-based mailing service. Once they have chosen their preferred options, another click of a button takes them to their own shopping cart.
The best providers of programs and business applications are always looking for ways to improve their services, seeking opportunities to cooperate with other companies to make more options available to their users. Integrating with our cloud-based mailroom will give your users another reason to continue using your services.
There Is No Limit to Perfection
That's a saying you may have heard, and there is another saying among our programming team: A good program application is never completed. We are always listening to users and our team to keep improving our online mailing application. The companies that already use our API for internal or external mailing are very satisfied. That makes us feel good, because we care about their success and the quality mailing service they can provide.
The time-saving facts about our API that businesses like
Your business can free up time and money that can be spent on development. Here's how:
With our API, you will no longer go to our website to do your mailing—as simple as that already is. The API gives them immediate access to all our helpful features. Connect your software to the cloud-based mailroom and reduce steps to send documents to print. Just upload the documents you need to distribute directly from your program, select specifications, pay online, and everything is done for you for about half your usual mailing expenses, and mailed within 2 business days.
Our API eliminates the need to buy materials such as ink, paper, envelopes and stamps—the final price includes all these expenses but is still much lower than handling your mailing internally.
Another great advantage is the automation of the mailing routine the API gives and its boost to efficiency. It makes the process much faster than mailing documents manually, so you can receive faster feedback or payment from your clients. Businesses that distribute invoices are usually surprised at how their cash flow improves.
Ease of uploading and use and the clarity of prices is one more thing business owners really like. Besides these advantages, you will also be able to review all your mailing history and expenses for the last 6 months in your personal DocuSend portal and get access to our friendly customer support, ready to help even the smallest business.
Features that will make your users even happier with your software application
Your users will love the things our API allows your software to do:
It will be as easy for them to send foreign mail as easy as it is to send domestic.
Our merge option will let them easily combine documents with identical addresses into the same envelope to save postage. Or they can reduce the number of sheets in large documents by using the two-sided printing option so they can send them via USPS for a lower price.
Color printing and adding inserts and flyers will help them create unique and eye-catching designs of their documents to capture customer attention.
DocuSend's Certified Mail feature will let them track important and time-sensitive documents in their own portal and know if they have been delivered to the recipient.
Our service will help them find the best solution for remittance address placement if they have a nonstandard template, so their mail will always have a professional look.
Our Mail Trail feature is a complementary way to verify the date their documents entered the US postal system and track their way through it.
With DocuLink, our email solution, your users won't have to worry about the security of sending information attached to emails. Instead of attachments, which can be a target for cybercriminals, DocuLink provides a system of secure links and give your users access to real-time reports to see whether the link was opened by the recipient. Now they can send large batches of emails without fear of being blacklisted.
By choosing our HIPAA compliant feature, your users can be confident that their documents containing private data will not be retained, and their PDFs will be destroyed automatically after mailing.
DocuSend's Report Portal and Image Bank is a great tool for staying aware of all their mailing activities, transactions and sent documents. Users can easily add additional users and share access to their account.
There are no contracted minimums or special setup charges. You users will love being able to upload large volumes of mail pieces or just a few invoices per month and pay only for the documents they need to send.
To get started with our API, simply create a DocuSend account or use your existing account to send your application from your account with your username and password in the application. Our engineers will contact you for further steps. The integration can take as little as two hours of programming time, as our experts will step you or your developer through the entire process.
Using an API connection to access DocuSend's functionality allows your business to take full advantage of its capabilities—providing print-to-mail services for your company's software users, easy distribution of statements to customers, and even sending emails with secure links instead of attachments, just like financial institutions and major health providers do.
An API solution can be an excellent tool for your business. In the past, adding new functions required a significant cost each time. Now that different programs can communicate with each other, innovative functions can be cost-effectively integrated into your software or the accounting software you use, whether it is FreshBooks, QuickBooks or another major platform.
It is inspiring to contribute to this process and to hear about all the ways our services make life easier for SMBs at home and abroad.