Servant Leadership: Discovering the Real Thing
Written by: Abigail Caton, DocuSend, powered by MTI.
Posted on Feb 21, 2020
---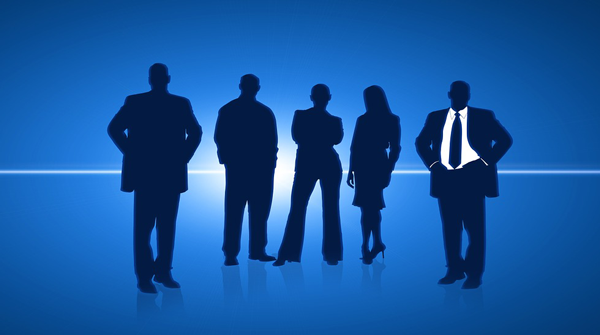 Recently I was asked, "What is leadership? What do you understand by leadership?"
My concept of leadership used to be that it is the power a person has over a group of people. They can order people around to achieve their goals because their subordinates must do what they say. The goals, visions, and opinions of the people under their leadership don't matter.
To help you understand where this negative concept came from, I'm going to tell you a little story.
Several years ago, some friends and I had a high school project to create a company. We decided it should be a company that sells and repairs electronic and computer equipment. Everyone was very excited about this idea.
Since most of the group didn't feel that we were prepared to start a company, we needed someone to lead us. Most of us had no idea what that would mean and no initiative to lead. Only one person said he wanted to be the leader, telling us that his leadership sense was the best of all of us.
No one objected, so with our leader in charge, we started working.
Doomed from the Start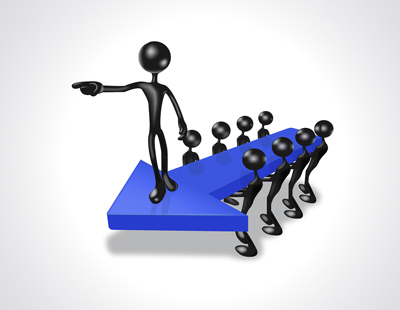 However, after some time, we realized that our superior was not the most suitable person for the position. He was always giving us orders left and right and didn't care if we were stressed out or not. It didn't matter to him if we agreed with his decisions, understood what was wanted of us, or felt capable of completing the assigned tasks.
Our project quickly fell apart due to the constant stress, and our leader did not know how to repair the damage. Once the project went down, we all decided that we would not try again until someone really had a good sense of leadership.
From then on, since I didn't see anything to contradict it, and because other people's experiences sounded similar to mine, I perceived leaders as arrogant, power-hungry, selfish people who only used others for their own benefit.
Well, until recently…
An Eye-Opener
When I first started working with DocuSend, there were a lot of things I didn't see from a collaborator's point of view. That included the best way to lead a group. But pretty soon, I got a real eye-opener—I saw that true leadership is the complete opposite of what I understood from what I had experienced.
I saw my superior serving as just another worker, and I didn't understand why. I was confused by such a helpful attitude. I knew she reports to our boss, so it didn't add up—to my knowledge, bosses were always put first, since they are the people who guide the others and their interests have always been above those of others. So I thought she would be serving the boss instead of supporting me and the other workers.
I was wrong...
My Brain Gets Rewired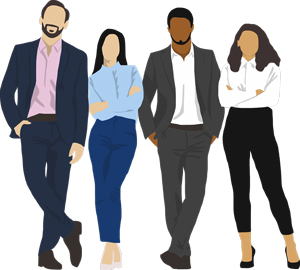 As I was in frequent meetings with my superior and my coworkers, I realized that our boss always put our needs as collaborators before his own comfort as a leader. He always worried about us and asked us questions such as: "Are you comfortable with this decision? Are my instructions clear? Do you need anything? Do you like your job?" He is interested in keeping us at the top of our success. Many leaders leave the employees on their own, an attitude that can eventually ruin a business.
After several weeks of being intrigued by this, I finally asked our boss why he was always so helpful to employees, and this is how he answered: "People who work are constantly exposed to work stress. This makes their work performance deteriorate; they can't function as well as the boss or they themselves would like. There are leaders who believe that leading the team is more than enough work already, so they don't take into account the human factor, they only focus on results. That's counterproductive. An intelligent leader helps their colleagues because they know they will work better if they feel motivated and know their boss has their best interests at heart."
Do You Know a "False Leader" When You See One?
I know, it sounds crazy, but that term exists. A false leader is a person who is incapable of empathizing with their workers and is only guided by their own ambitions. Jeffrey Benjamin of Breakthrough Training writes: "False leaders proclaim to have all the answers…. True leaders listen to other leaders, and listen to followers too! The practice of a true leader is a balance of when to lead and when to follow."
According to Forbes Coaches Council member Brian Tracy, some of the many identifying characteristics of false leaders are that they have little integrity, their communication skills are lousy, they have difficulty adapting to change, they are not responsible, and they have little vision of the future.
But what do my superior's selfless actions have to do with any of this?
Well, she has had a good example from our boss as her mentor, because he is focused on being a servant-leader.
I recently discovered that servant leadership, according to Robert K. Greenleaf, is all about selfless actions toward employees, focusing on empathy, personal growth, and talent development.
I am finding that these characteristics work great together to encourage, motivate, and challenge me. With my leader's wind beneath my wings, I can't wait to see what heights I can reach!
Want to know who this leader is and what makes him tick? Read on…
From Jim Stewart, owner of DocuSend:
The boss Abigail is talking about in her article is Fred Morgan, CTO of DocuSend. I'd like to tell you a little about him. I have been fortunate to have worked with hundreds of systems engineers and developers. Most share some common traits and skills, with a few idiosyncrasies thrown in here and there for good measure. All of them use their mathematical and logic skills as a core concept to develop the applications they use to resolve issues.
But the standouts are those who have a natural ability to solve problems by understanding and interpreting the people who present them. These are the ones who have the rare capacity to apply logic to their code by using a highly valuable but uncommon human characteristic.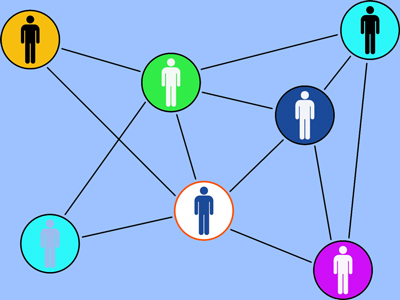 Maybe you guessed it: it's called empathy.
Those are the ones you want to assign your most important projects to. They are the ones who can listen, understand, and apply without having to read a book on how to do it.
More Than a Visionary—A Servant-Leader
Fred Morgan is of the same mold as others who started out as self-taught programmers, but who, with the passage of time, were shown to be visionaries and entrepreneurs.
I once asked Fred what he wanted to accomplish with his life. His response was a simple answer from a complex man: "I'd just like to leave this world a little bit better than when I came into it."
He is well on his way. In 2002, Fred and his amazing wife, Amy, moved to Costa Rica and started a reforestation business. They now have about 900 acres planted with renewable hardwoods that sustain the land and the environment, as well as providing a livelihood for people in their local Costa Rican community.
In 2015, Fred became the CTO of DocuSend and created the now-prominent extract-and-rebuild technology, PDFExtract©, that is at the heart of the cloud-based mailroom's simplicity. But that kind of accomplishment did not change Fred. He has no interest in collecting wealth, recognition, reputation, or even fame. He is only interested in using these things as instruments to promote the people of Costa Rica and the US to lead more productive and happier lives.
This pretty much defines servant leadership.
Although he's a world-class programmer, Fred knows that he is only as good as his team, so he has been hiring and training promising young talent in the IT field since 2012. And he's just getting started.
Andre Malraux, a French writer and statesman, said it best: "To command is to serve, nothing more and nothing less."
With Fred in mind, I would just add, "Leadership and learning are indispensable to each other."