Top Ways Your Business Website Can Save You Time and Money
---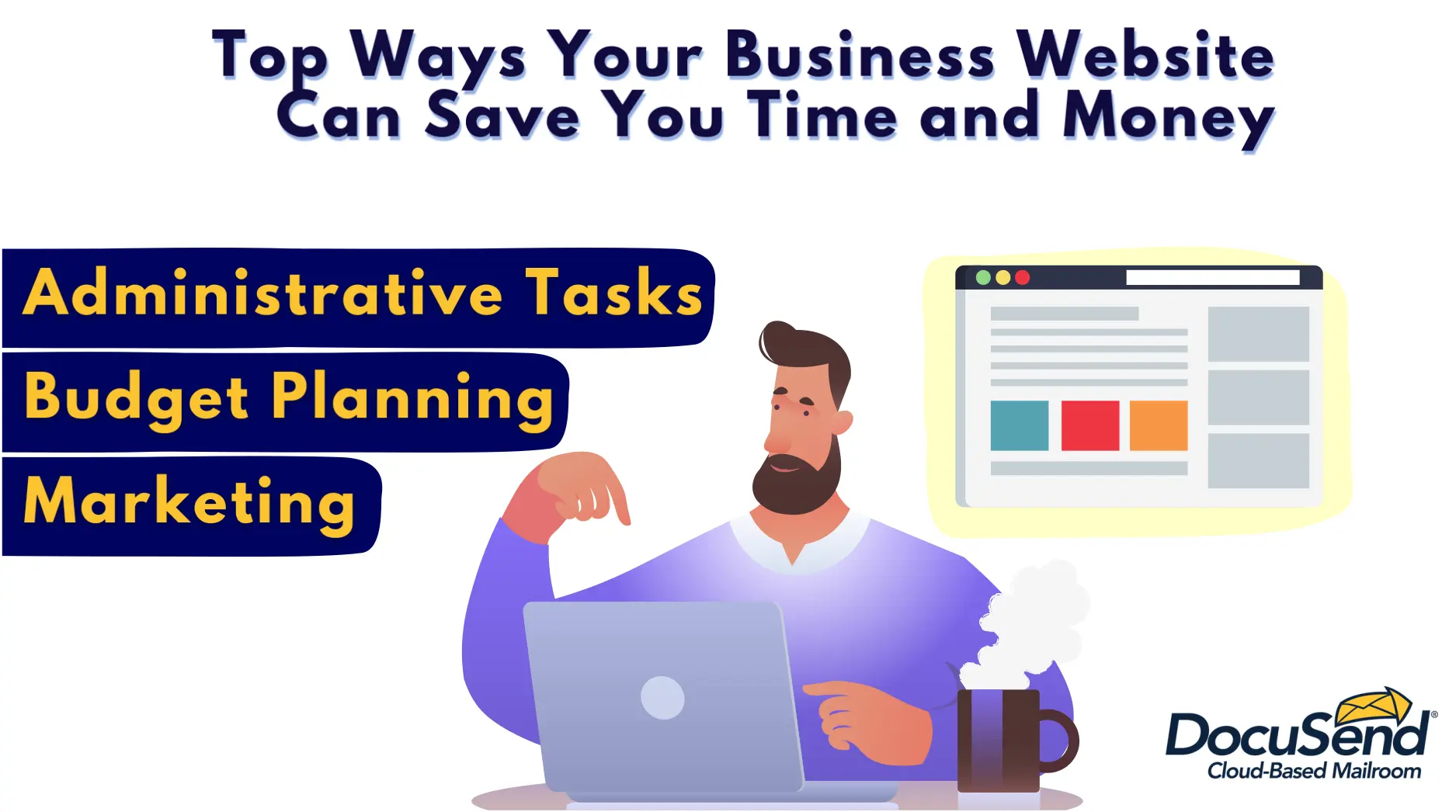 You know you need a business website, but did you know that a website can do a whole lot more than just drive traffic through your front door? Read on for insight on how to leverage online automation to reduce mundane tasks and keep your business running smoothly even when you aren't there.
Budget Planning
A professional website is an inexpensive tool that works to help you plan your budget in more ways than one. Your site should have set costs each month, so you know there will be no surprises. If your website doesn't have hundreds of visitors each day, you can save by using shared hosting, which splits the costs between many users. Hosting companies usually charge between $2 and $10 for these services.
There are a number of added features you can utilize that will make planning ahead easier. Your website can interface with a digital shopping center, accounting software, and workflow programs to help you keep up with customer payments, vendor invoices, and employee paychecks. You can even customize your site to help you keep up with inventory, bookings, and potential sales so you'll always know how much of a particular item you need to keep in stock.
Keeping your business budget in check is paramount to your company's future growth. According to Inc. contributing editor Darren Dahl, only one out of 1,000 small businesses ever reach big-business status.* Even if that isn't your ultimate goal, you still need to be able to grow enough to make a living. Your website can help you do that.
Marketing
Word-of-mouth only goes so far, so you have to create brand recognition, awareness, and loyalty. The only way to do this is to market your product or service. Unfortunately, billboards and commercials are cost prohibitive for most small businesses, so you have to get creative in your marketing plan. If you have your website up and running, you are already a step ahead of the competition. Your business website can help you collect customer data, including email addresses and demographics, so that you can best design your digital or printed material around your customer base.
Customer reviews may also be posted on your website. You can even link directly to Yelp, TripAdvisor, and other trusted resources. Badges provided by Yelp give you the option to post your average review score, the number of reviews you received or the number of five-star reviews you have accumulated. Using your website to provide your customers with transparency is more than a marketing tactic; it builds trust between you and your customers.
There are a few other ways your website can work within your marketing plan. Most notably, once your website is indexed with local directories, you're easier to find. For instance, if you own a small floral shop, you can add your information to the local bridal directories. Many even offer the option to create a featured listing for a small fee. This will put you at the front of the line and make you more visible than the competition. Your site is also a great place to post a positive review about other businesses in your area. Never underestimate the power of reciprocal praise, which costs absolutely nothing.
Administrative Tasks
Having a website means being available for your customers 24/7. That does not mean, however, that you must instantaneously respond to requests. Your website serves as an always-on portal of information that allows your customers to find out your hours of operation, sales and specials, and even your business philosophy and mission. Any time you can provide information without having to pick up the phone or making inquirers wait for a reply to their email, you are doing both yourself and your clients a favor by freeing up time for everything else. In today's fast-paced society, instant gratification is everything, and your website is one way to guarantee your clients don't walk away because of the wait.