Create an Accessible Website
---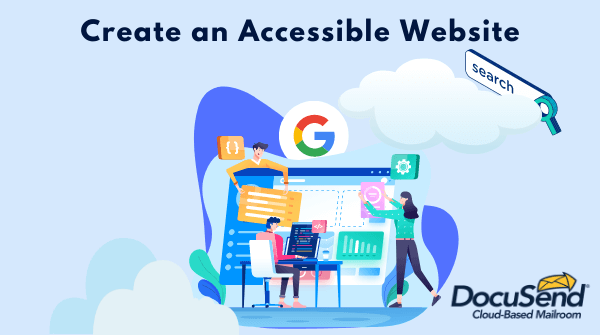 Did you know that now Google ranks websites better that are created according to best practices for providing accessibility for those affected by disabilities?
Yes! Google and other major search engines are promoting and increasing visibility for those sites that take into account web accessibility techniques.
Maybe you are wondering how your site is ranking for this.
Google has launched a tool called Lighthouse, which is an open-source tool for web developers that provides tips and the score in this area.
Access to the internet is now a human right, and Google is making sure that site owners pay more attention to it.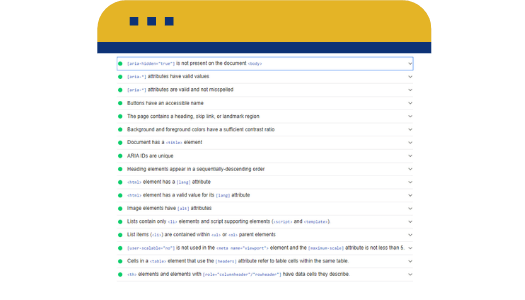 On Lighthouse, you can see more ways to improve your accessibility score. At the Carnegie Museums of Pittsburgh website, you'll find comprehensive guidelines for designing a website that is more accessible for people with vison and hearing disabilities.
We gleaned four quick tips from a presentation by Nonprofit RespectAbility's Communications Vice President Lauren Appelbaum and Communications Associate Eric Ascher:
Understand and include alternative text.
Alternative text, known as "alt text" (it is written in html as alt='icon'), is a phrase that can be included as an attribute on any website. It explains what is shown in a graphic. It should be very clear, to allow a reader or listener to comprehend all the information in the image. You can include in alt text the image's content and any other related information that you think is helpful. Take into consideration that some accessibility devices cannot read more than 100 characters, so be as concise as possible. Social media posts should contain image descriptions, which serve the same purpose as alt text.
Color is hard for some people.
When starting a business, you need to consider this aspect in your branding. If you already have branding colors set for your business, we know that it will not be easy for you to change them; however, there are some other things that you can do on your website and social media posts: use contrasting colors (that is, try to avoid low contrast between colors), place different-colored outlines or borders around text, use dark text on light backgrounds and light text on dark backgrounds, and make colors in your graphic very different from each other.
Describe thoroughly.
Links within text copy and fields on fill-in-the-blank forms like "Contact Us" forms should contain clear descriptions. Links brings you better results if you link to a meaningful phrase inside the paragraph instead of to a "click here" after a sentence. Each blank on a form should be labeled, ideally to the right of checkboxes and to the left or directly above other form fields in a left-to-right language like English.
Mind the media.
It is important to provide the option of a synchronized alternative on video and audio posted on a website, such as captions or an ASL interpreter. Social media videos are often watched without sound on; even people with full hearing ability do this. Therefore, captions are necessary, as they provide all the information that sound otherwise would. Captions and subtitles are not the same: subtitles only repeat what's being spoken, and captions also include written depictions of other sounds including sounds in the environment such as applause or music. The good thing about uploading videos on YouTube is that people can activate the captions, an essential for people with hearing disabilities.
Bonus: Learn how to add alt text on Twitter, Instagram and Facebook, as well as introducing YouTube's live captions as a source for captioning.
Katie Sehl from hootsuite provides some important clues for creating accessible channels:
Make text accessible: Write in plain language, don't overuse caps. Use camel case for multiword hashtags. Put hashtags and mentions at the end. Use an adequate font size.
Provide descriptive image captions: Convey the content. Skip saying "image of" or "photograph of." Share humor.
Include video captions. This sis crucial for viewers with hearing impairments.