Things you may not know about the United States Postal Service:
Authored by: © United States Postal Service. All rights reserved.
Last Modified: July 5, 2019
---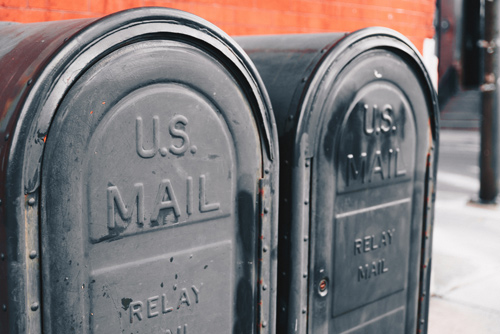 70.6 billion — 2018 operating revenue. From mailing invoices to direct mail pieces, that's a lot of money, even by government standards.
146.4 billion — Number of mail pieces processed and delivered in 2018.
47— Percent of the world's mail volume handled by the Postal Service. Pretty impressive, considering the U.S. has only 4.4% of the world's population.
89 million – Dollars raised for breast cancer research from sales of The Breast Cancer Research semipostal stamp. More than 1 billion stamps have been sold.
1.9 billion — Dollar amount paid every two weeks in salaries and benefits. How would you like to get a statement from your payroll company for that!
2.3 billion — Total number of visits to usps.com. How many companies would like to have that online traffic for their business?
2.1 million — downloads of the Postal Service app in 2018.
53.4 million — Number of inquiries handled by the Postal Customer Care Center. Wonder how many were from people not getting their statements on time? Not many! You can ensure timely mailing of statements to your customers with DocuSend..
0 — tax dollars received for operating the Postal Service. How many government services can claim that!