Postal Blue Goes Green
Authored by: © United States Postal Service. All rights reserved.
2016.
---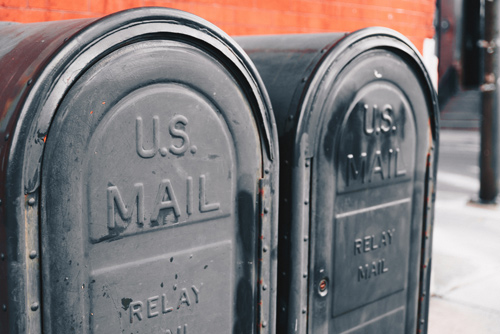 USPS BlueEarth®
✅ The Postal Service launched the BlueEarth Secure Destruction mail service nationwide in 2014. The relatively new and innovative sustainable mail service allows mailers to have first-class mail that is undeliverable automatically intercepted and destroyed securely at a postal facility, for no additional charge, instead of being returned to the sender.
✅ The USPS BlueEarth Federal Recycling Program continued to transport and recycle used electronics for federal agencies with no shipping or item disposition costs.
✅ Use of the USPS BlueEarth Product Carbon Accounting service continued to grow in 2016. The service provides large commercial customers a customized statement of carbon emissions associated with the customer's mailings.
✅ The Postal Service works with suppliers to maximize the use of recycled content materials in the manufacturing of stamps, postcards, and packaging. Customers can get Priority Mail and Priority Mail Express boxes and envelopes from the Postal Service at no charge, in post offices or online.
✅ Postal customers can recycle their read mail at the post office. More than 22,000 secure recycle bins are available at nearly 12,000 post office lobbies. The Postal Service makes it easy for customers to recycle. Look in your post office lobby for the container labeled: ''READ, RESPOND, RECYCLE.''
✅ The USPS National Recycling Operation utilizes our existing unique transportation network to backhaul recyclables from post offices to distribution centers for consolidation and diversion from landfill to recycling.
✅ Customers can skip the trip to the post office and reduce their own footprint! Using the Postal Service website usps.com, customers can order boxes, envelopes, and postage as well as schedule package pick-ups. Customers also can use the USPS Mobile app.

Every year the Postal Service releases an Annual Sustainability Report reflecting performance in the previous year. See more at For more information on the Postal Service's sustainability efforts, go to usps.com/green.
© USPS. All rights reserved.