USPS Innovation in the Mail
Authored by: © United States Postal Service. All rights reserved.
2016
---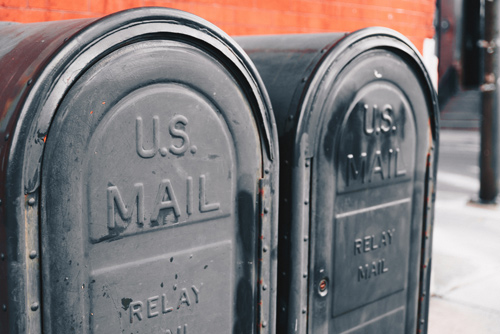 2nd Ounce Free is one way the Postal Service is adding value to First Class Mail. Commercial mailers can use the free second ounce to enclose promotional materials, advertising, coupons, and other messages for their customers. Check out DocuSend's generic insert feature.
Intelligent Mail barcodes increase the value of mail for both the Postal Service and its customers. The IMB identifies individual pieces of mail, trays, sacks and containers of mail and tracks them through the processing system—from induction to delivery—allowing end-to-end visibility of the mail stream. An IMB appears on every qualified DocuSend mail piece.
The NPF is an annual mailing industry educational conference that provides education and networking for thousands of business customers. Attendees learn about the latest mailing trends and innovations in the mailing industry through more than 100 workshops and seminars.
The Postmaster General's Mailers Technical Advisory Committee
MTAC represents a group of mailing associations that provide technical advice and recommendations to the Postal Service on matters concerning mail-related products and services. The purpose of MTAC is to enhance the value of mail for the mutual benefit of the entire mailing supply chain, including the Postal Service.
Postal Customer Councils
PCCs are postal-sponsored organizations that provide members with information about postal products and services to help them grow their businesses. PCCs provide a communication channel between business customers and local postal leadership. Today there are more than 155 local PCCs with about 80,000 members.

https://postalpro.usps.com/mtac