How DocuSend Works with FreshBooks
Authored by: Natalia Popova DocuSend.
---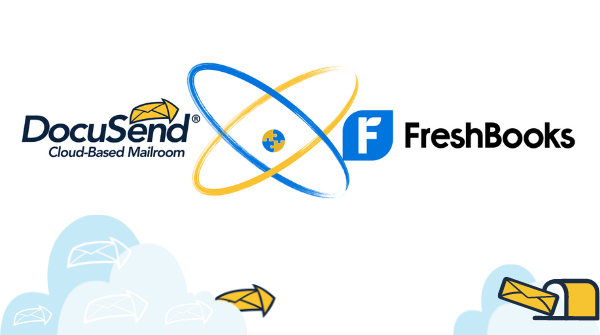 FreshBooks is a premier cloud-based accounting service developed especially for the needs of small businesses. If you are a FreshBooks user, you have probably chosen this solution for its effortless and intuitive use and its ability to save time. Small business owners who consider time as a valuable resource may also want to leave behind printing and sending their created invoices manually.
FreshBooks noticeably reduces the efforts spent on creating invoices, bills, estimates and other documents, tracking work time, capturing profits and expenses, analyzing business profitability, creating financial reports and many other tasks. With the mobile app it's possible to run your business from anywhere, even when you're on the go. To give new functions to its clients and automate business processes even more, FreshBooks is integrating with other services so you can easily launch one of many suggested applications on the app's integration page.
Why not make it possible to print and send your created documents to the US Postal Service without leaving the application? If you need to distribute hard copies of your invoices but want to avoid having to print, stuff envelopes and buy paper and stamps, think about connecting with the DocuSend app for your FreshBooks account.
The best print-to-mail solution for FreshBooks users
DocuSend by Mail Technologies Inc enables FreshBooks users to outsource printing and mailing their documents to its cloud-based service. It's the most effective and cost-efficient way to distribute business mail and requires no expenses for printing equipment, no material inventory, no special setup charges, no minimum amount of invoices and no contracts. Since it is a pay-as-you-go service, you use it only when you need to send mail—just pay for the selected documents online and know they will be printed and mailed to your customers within two business days, so you can concentrate on other important tasks. Small business owners can enjoy all the benefits of having their own mailroom in the cloud.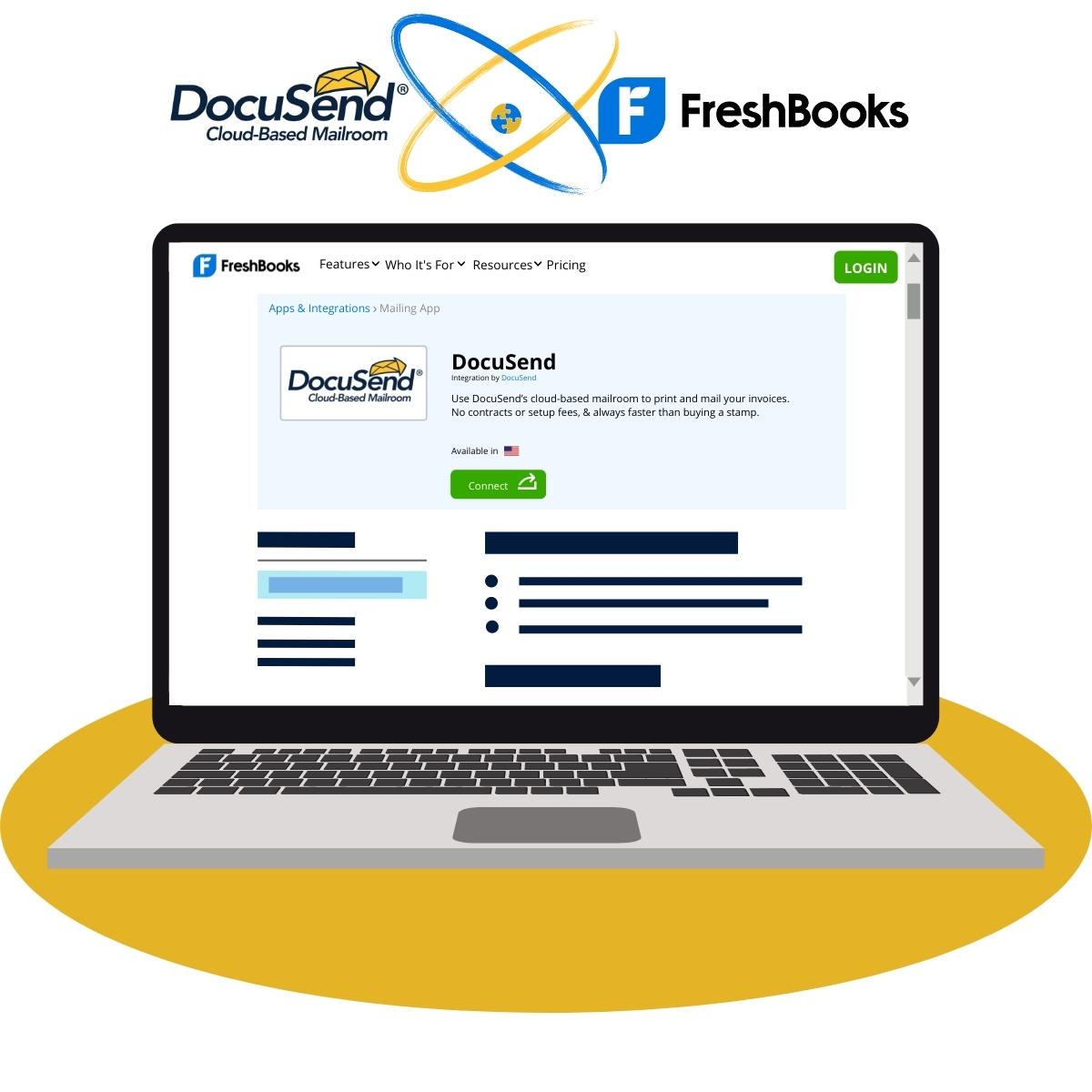 What advantages will you get?
First, automatization allows you mail invoices faster, so you can get your payment faster. The cost of mailing invoices is typically cut in half—the DocuSend price includes printing, inserting, materials, first class postage and our special dashboard reports, enabling you to track your mail and review information about your mailing activity and expenses for the last 6 months. The images of mailed documents are also stored in the Image Bank, so every document you send is registered in our system (unless you choose HIPAA compliancy). It's easy to review what you have already sent. At any time, you can make sure you haven't missed a single invoice or haven't sent one twice!
Draw attention with color
FreshBooks users can generate different kinds of accounting documents and change their design. Regardless of the type of document—invoices, bills, reports or estimates—it can be saved as a PDF by clicking on the More actions button and selecting the necessary option. This allows your documents to be uploaded to the DocuSend cloud-based print-to-mail service. Customize your FreshBooks invoices as you like, adding your logo to create an eye-catching design—DocuSend provides the option of high-quality color printing. You can even add PDF documents and images as inserts or flyers to the same envelope with the primary document. You can also choose paper type and add a remittance envelope.
Stay informed! Mail Trail Feature
Sometimes it's essential to know that a document hasn't been lost on its way to the customer. Our helpful Mail Trail feature verifies the date the mail piece entered the postal system and lets you track it all the way to the recipient's postal facility in the Report Portal. Also, you will get access to DocuLink, our secure email solution, helping to protect your customers from cyber-crimes. It replaces attachments with secure links. You will be informed whether your customer has opened the link with the help of real-time reports and can always resend the document via US mail with one click.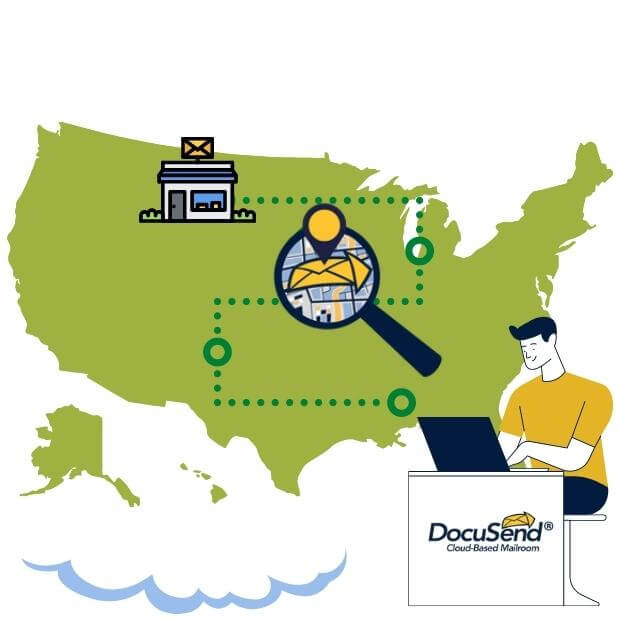 If you have employees, you can share access to the Report Portal with them and set the level of access individually for each user. Add as many employees and team members as you like.
Just click on Add-ons in your FreshBooks account to go to the apps integration page. Type DocuSend in the search bar, then select Learn more and Connect now. After the integration, DocuSend's features will be available without leaving your FreshBooks account. Authorize to upload your invoices to DocuSend. You will see all your recent invoices and can uncheck those you don't need to mail. After selecting the specifications you want to apply, the pricing will update.
Then you can easily add the documents to the shopping cart, pay online and return to your other everyday tasks. Mailing information for your documents will be securely stored in the cloud. It's definitely faster than buying a stamp!
Connecting FreshBooks' and DocuSend's useful and time-saving features will let you enjoy the process of distributing your invoices—no more tedious manual labor. Isn't it great that technology can make running a small business so much easier by eliminating all the secondary processes and freeing you up to concentrate on the most important tasks?