Running a Small Business? How Many Hats Are You Wearing Today? As one hat said to the other... you stay here, and I'll go on a head!
Authored by: Jim Stewart, Founder DocuSend, powered by MTI.
Last Modified on March 09, 2020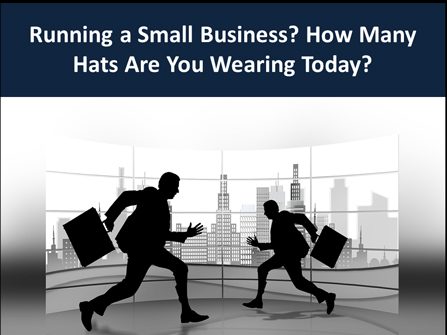 Does that sound familiar? It's hard for small businesses to get "ahead" when you're wearing so many hats—owner or partner, chief technician, head marketer, accounting clerk, invoice mailer…
You've got to do it all, but finding the time… well that's another story.
It doesn't matter whether your printing and mailing hat is a 10-gallon sombrero or a small beret, DocuSend will wear it for you. It's the simple way to automate the mundane, time consuming, but all-important task of printing and mailing invoices, estimates and letters.
We invented DocuSend because we knew there was a faster and easier way to get your invoices in the mail.
We're here to support small business owners in the United States and around the globe to quickly get their invoices into the US postal system. And we do it for a low price without contracts, registration or monthly minimums.
It only takes a few minutes to upload your documents, and it's half the cost of mailing them yourself. To reduce expenses even more, our merge feature allows you to upload multiple files and combine those with duplicate addresses in the same envelope.
DocuSend: Your Company's Private Mailroom in the Cloud
DocuSend prints and mails documents from any software program that generates PDFs. And don't worry about your document's address placement. Just follow the prompts on the screen to identify where they are, and we'll wear that hat for you too.
So, to recap, we only wear one hat at DocuSend, but that's one less that you'll have to put on, and it's a big one too. We are experts in the mail processing field. And we found a way to make it cost effective, affordable and efficient for even the smallest of businesses to use.
Try DocuSend just once and we're sure you'll tip your hat to us (at least the ones you still need to wear!). It's cutting edge... it's exciting... it's easy… and it's sure to give you the time you need to grow your business... it's DocuSend. Visit us today at www.docusend.biz for more information.