Want to Start a Business? The Pandemic Might Be Good Timing
---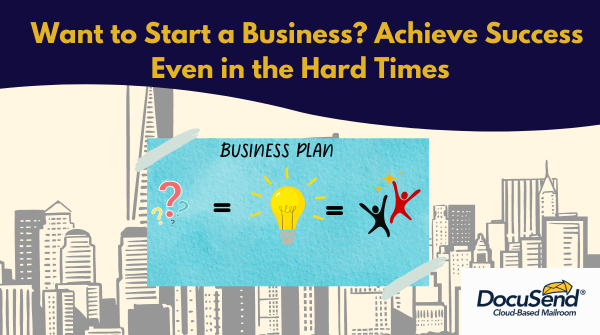 If building a business is in your plans, don't let COVID-19 stop you. In fact, it may even be an opportune time to start. There is no reason to let the prevailing uncertainty of the pandemic stop you from realizing your vision or keep you from the earning potential of a good business idea, if you begin with the right measures.
Take advantage of surprising new opportunities.
The coronavirus outbreak and the economic crisis that came with it are the worst of times, yes. However, it's not unprecedented for successful businesses to take wing under dire circumstances, so as CNBC notes, starting a business at this time is not a crazy idea at all. During times of difficulty, many problems emerge, and each of these needs a solution. Businesses that solve problems, therefore, are likely to thrive and grow faster .
Despite the many openings for innovation, the list of companies closing down because of the pandemic is still a growing one. But if you look at it from a business perspective, this comes with its own opportunities, as well. Many of these closed businesses are likely to sell their used equipment and supplies for a lot less than what you might get them for retail, which is a great way to stretch your capital.
There are even timely opportunities to be had as you finance your business. Many financial institutions have lowered interest rates, which can help your bottom line. Moreover, there are small business-friendly financing options you can consider coming from both the public and private sectors, such as grants and loans.
Use the downtime to develop your business skills.
One unexpected perk of the pandemic is downtime. To be a successful business owner, there are business skills that you need to learn and cultivate. Going back to school for a business degree is not a bad idea at all, so consider pursuing an online program in marketing, business management, or management and leadership in your downtime to develop your business acumen, which can better prepare you for the world of entrepreneurship.
Still, AllTopStartups explains you should know that a huge part of starting a business boils down to good market research. Know your market and your competition. From there, you can position yourself better in your industry. This can also be the cornerstone of your marketing strategy, risk management efforts, and much more.
Leverage available assistance and services.
Lastly, don't expect that you can do everything on your own. In fact, using professional freelancers, services, or tech tools for certain tasks will be more cost- and time-effective. For instance, physically mailing documents yourself will take you away from tasks that need your attention. So use a service like DocuSend instead to help you stay on course.
The pandemic has been difficult for everyone. But it also hasn't been without opportunities, especially for budding entrepreneurs. Ultimately, there's no better way to control the situation than by taking action and starting your own business.